Immigration Solicitors in Manchester and London Specialising in EEA Family Permits
Our Immigration team can help you apply for an EEA Family Permit which allows non-EEA family members entry to join EEA nationals who currently or intend to reside in the UK.
Technically, you do not need a visa as permission to enter can be made at the border. However, certain airlines will refuse to carry you if you do not have a permit and immigration officials may refuse you access. Therefore, it is better to have a permit before you travel.
An EEA family permit is valid for six months and can be re-applied for or converted to an EEA Family Residence Card via an application.
As with all other types of visas, there are certain requirements that need to be met and our expert team of immigration lawyers can advise you as to whether you meet these requirements and what documentation you will need to send with your application.
Refusal
Unfortunately, refusal for an EEA family permit or an EEA Residence Card can happen even if all documentation is correct. Monarch's expert team of immigration solicitors can assist in understanding why you have been refused and support you in any appeal.
There are many reasons for refusal, such as:
Failing to include the correct documentation;

Failing to show you are exercising your treaty rights;

Questions over an alleged marriage/relationship;
The best way to avoid these reasons is to seek legal advice before you submit your application.
How Our EEA Family Permit Solicitors Can Help
The requirements for the visas are complex so it is best to take early legal advice to ensure the application is not refused and no mistake is made with the investment during the term of the investment.
Monarch Solicitors can help you with advice on how to structure your business plans, the preparation of your application and carry out all the necessary due diligence to ensure that you meet all the legal requirements and provide all the correct supporting evidence.
In addition, we can assist you and your advisors with introductions to approved investment schemes, banks, wealth managers, estate agents and schools, so you and your family can quickly settle into your new life.
We can also assist with your future requirements, for example:
Our international team can provide seamless legal services in the following languages:
In addition, our network of trusted business partners, can help you source and set up premises, obtain a business bank account and help you and your family settle in the UK.
More information about sole representative visa can be found at the government website GOV.UK – Work Visa.
Price & Service Transparency
At Monarch Solicitors we provide highly competitive legal fees for clients wishing to apply for a EEA family permit. We will provide you with a breakdown of the routine legal costs for a simple EEA family permit from the outset so that you can budget the costs and fees for the EEA family permit.
Contact Our Specialist EEA Family Permit Solicitors
We would like to discuss your EEA family permit requirements directly to find out how we can help.
Please contact our specialist EEA family permit solicitors by sending an email to us at [email protected] and one of our solicitors shall call you back.
Alternatively, please call our immigration team on 0330 127 8888 for a free no obligation discussion.
Monarch Solicitors is a leading UK law firm with specialist EEA family permit solicitors ready to offer their expertise. Our award-winning Manchester solicitors, London solicitors and Birmingham solicitors offer their legal expertise nationally and internationally.
We are also able to leverage an international network spanning across Hong Kong, Turkey and Dubai to provide seamless assistance with cross-border matters relating to EEA family permits.

Call us for a free initial consultation

Most frequent questions and answers
It is free. However, if the application is refused there is no right of appeal, except for an Administrative Review. Therefore, it is vital your application is correct.
This depends. You may be exercising your right under EU law as a job seeker. Our team can analyse your position and advise you on this.
This will depend on why type of application you have made. For an EEA Family Permit, only the EEA national will attend. If it is for an EEA Residence Permit, then both you and the EEA nation can attend. If you elect to have the appeal heard on paper, then no one will have to attend.
Client satisfaction is paramount to use so we appreciate your feedback as it allows us to continually improve the service we provide 

Austin Kemp
Company
"Monarch Solicitors provide exceptional, skilled attorney who handles client's cases with compassion and understanding. I recommend her highly!"

Peter Istrate
Moxels Digital Agency
"Shazda, not just that advised me for the best solution but she went beyond in advising for future needs that we may be having at our creative agency, so much that we decided to work with them exclusively. I highly recommend!"

Katie Sharp
Company
"Used Monarch for a freehold Purchase. Excellent service was kept informed of the process. Always willing to have a chat if needed. Thanks in particular to Nasira for her help would definitely recommend"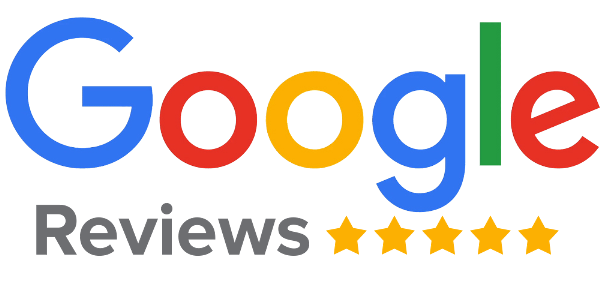 If you need legal advice, call our expert solicitors or fill in our enquiry form and we will get back to you as soon as possible.