Commercial Property Litigation
Service Charge Disputes & Arrears
Service Charge Disputes & Arrears Solicitors in Manchester and London
Service charges are usually variable charges payable directly or indirectly for services, repairs, maintenance, improvements or insurance, or the landlord's costs of management in respect of either a commercial or residential property. Often disagreements arise between the landlord and tenant in relation to either the services or the amount payable.  Our specialist solicitors provide both practical and commercial advice to resolve service charge disputes at the earliest possible opportunity.
Residential Property Service Charges
These are regulated by the individual lease and the following statutory legislation:
Commercial Premises Service Charges
There are no statutory provisions to regulate commercial service charges, so in any dispute the terms of the commercial lease will regulate how the service charge is managed.
However, in April 2019 The Royal Institute of Chartered Surveyors introduced the RICS Service Charges in Commercial Property (1st edition) professional statement. This professional statement sets a marker for the standards of management required in commercial property and provides mandatory obligations that RICS members and regulated firms engaged in this area must comply with.  
The Service Charge Demand
In both residential lease and commercial lease situations, a landlord must formally demand the service charge must provide certain information and documents to the tenant:
Name and address
Notice of tenant's rights
Estimates
Compliance with the lease.
Service Charge Disputes Claims And Defence Solicitors For Landlords
Monarch Solicitors service charge team act for a wide range of commercial landlord and management companies in recovering outstanding service charges whether that is by formal demand or debt recovery procedures.  
Where a tenant has lodged a Leasehold Property Tribunal claim (formerly known as the Leasehold Valuation Tribunal) we will provide you with robust and strategic advice and representation to ensure the desired commercial outcomes for your business.
Our expert service charge disputes and arrears team also advises on issues relating to the sinking fund, service charge certificate disputes and the recovery of major capital works.
Service Charge Disputes Claims And Defence Solicitors For Tenants
Unfortunately, tenants who are liable to pay service charges are often in disagreement with the amount or the associated costs in a services charge, major works or year-end balancing charges and this can lead to a service charge dispute between tenants and landlords.  
Year-on-year service charge increases can often be disproportionate to the service provided and can cause real financial difficulty to tenants.  Service charge and fees can only be charged for services set out in the lease.  Therefore, the service charge accounts should be scrutinised for items not covered by the lease or substandard works and challenged where necessary.
Our specialist service charge solicitors also act for both residential and commercial tenants in questioning the reasonableness of the service charge and raising a formal dispute in the Leasehold Property Tribunal against a landlord or management company.
How Our Service Charge Dispute Solicitors Can Help You
Our lawyers act decisively to achieve the best possible results for our clients whatever the size or nature of the dispute, whilst always striving to achieve the earliest possible resolution without the need to issue formal proceedings. 
Whilst we understand that litigation isn't usually a welcome way to resolve a dispute, where court proceedings are necessary, we'll use our extensive advocacy skills to fight your case. 
Lease Service Charge Drafting And Negotiations
Although the service charge provisions are usually set out in the lease, the details can sometimes be drafted in ambiguously or widely leaving room for interpretation and disputes. 
Therefore, it is vital to obtain early specialists' advice from our lease experts before signing the lease.  If you are buying a leasehold flat or apartment out residential purchase team can assist you.  If you are taking on a commercial lease, our commercial lease drafting team can assist you negotiate and clarify the service charge provisions.
About Our Landlord & Tenant Dispute Lawyers 
Monarch Solicitors provide strategic and pragmatic advice to prevent service charge problems escalating into significant disputes.
In addition, we provide advice to both residential and commercial clients on all aspects of property and leasehold law and therefore our team has a thorough knowledge of all the issues and complexities of property ownership.
Alternative Dispute Resolution – Mediation & Arbitration
If you do not want to go to court or your lease or agreement for lease has an Alternative Dispute Resolution (ADR) clause in it, we can assist you in fighting your corner.  The main 2 types of ADR involve mediation and arbitration.
Mediation involves a third-party mediator who will investigate the underlying problems and help the parties negotiate a settlement. 
Arbitration involves an arbitrator is someone who investigates a commercial dispute in a similar way to the courts and has the power to impose a binding settlement on the parties involved.
Service Charge Disputes – Costs & Service Transparency
We offer a transparent pricing structure, and can potentially offer a No Win No Fee, Commission Based Fees, Discounted Conditional Fee Agreements or arrange After the Event Insurance to help you with litigation costs in service charge disputes.
If you are considering taking Court action the costs of litigation in a service charge dispute claim should be weighed against the amount likely to be received in damages.
We know it's important to your business that the legal costs of the service charge dispute are kept under control so as to not affect your cash flow.
We'll not only ensure that you're aware of costs implications from the outset, we'll provide you with step-by-step cost estimates or fixed fees for each stage of the work. We'll also consider funding options to suit your business needs so you can be sure that our legal services are cost effective.
For more information regarding legal funding options, please click here for more information.
We are clear in our advice and completely transparent with our fees.
Contact Our Commercial Landlord & Tenant Solicitors in Manchester and London, UK
For more information about how our service charge disputes team can help you, please complete our online contact form here or send an email to us at [email protected] and one of our solicitors specialising in service charge disputes shall call you back. 
Alternatively, please call our service charge disputes lawyers on 0330 127 8888 for a free and confidential no obligation discussion.
We have specialist service charge disputes solicitors based at our Manchester and London offices offering a personal service, nationally and internationally.
Call us for a free initial consultation

Most frequent questions and answers
Service charges enable landlords to recover the costs they incur when providing services to a property. The charges cover the costs of various matters, including:
General maintenance

Repairs

Insurance of the building
A request for payment of service charges must be made in writing and feature the name and address of the landlord, or a management company that is named on the lease and should receive direct payment. If sums are owed retrospectively for works, an 18-month time limit applies within which the making of the expense. If the tenant is not given notice that payment is due within this period, the landlord cannot recover
If the service charge demand is deemed invalid, the tenant is not obliged to pay the amount owed. The onus is on the landlord to provide a valid service charge demand to the tenant, at which point the tenant would be liable to pay service charge. If the landlord does not serve a valid service charge demand within 18 months from the completion of the works, then under Section 20B of the Landlord and Tenant Act 1985, the landlord cannot ask the tenant to pay for the service charge. 
Client satisfaction is paramount to use so we appreciate your feedback as it allows us to continually improve the service we provide 

Austin Kemp
Company
"Monarch Solicitors provide exceptional, skilled attorney who handles client's cases with compassion and understanding. I recommend her highly!"

Peter Istrate
Moxels Digital Agency
"Shazda, not just that advised me for the best solution but she went beyond in advising for future needs that we may be having at our creative agency, so much that we decided to work with them exclusively. I highly recommend!"

Katie Sharp
Company
"Used Monarch for a freehold Purchase. Excellent service was kept informed of the process. Always willing to have a chat if needed. Thanks in particular to Nasira for her help would definitely recommend"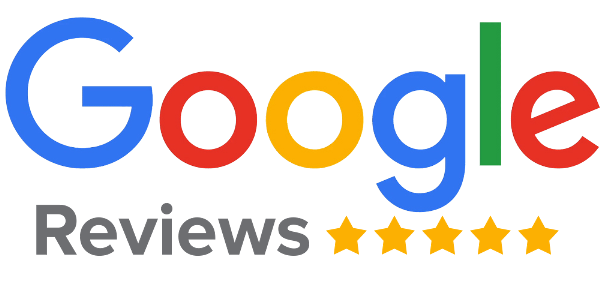 If you need legal advice, call our expert solicitors or fill in our enquiry form and we will get back to you as soon as possible.