Solicitors in Manchester and london specialising in will disputes
When someone writes a will, they believe their wishes will be carried out as they have set out. However, and especially if they have created a DIY will, there may be issues in probate. Our solicitors are experts in will disputes and can advice and assist in contesting a will.
Disputed probate is where one or more persons contest the will through a legal challenge, often for the following reasons:
Lack of capacity – This is where it is claimed the testator did not understand the implications of their actions or the extent of the property being disposed. This will often come from the testator suffering Alzheimer's or dementia at the time of writing their will.

Invalid will – Wills must meet certain legal requirements set out in the Wills Act 1837, such as being signed, dated and witnessed by two independent witnesses. If these have not been met, then there may be a valid legal challenge to be made.

Undue influence – A claim may be made if there is a risk the testator was under pressure to make alterations in favour of particular individuals or groups.

Financial dependence – These are claims under the Inheritance Act, which is set out in more detail on our

Inheritance Act Disputes page

.
Our Expertise
At Monarch, our specialised and experienced solicitors can give advice on many different grounds for contesting a will, such as whether:
The testator has/had the necessary capacity

There are issues of fraud

The will has been executed in line with the Wills Act 1837

There are issues of coercion or undue influence

The testator had the necessary knowledge and approval
Our specialist solicitors can also offer advice on:
Interpretation of a will or trust

Disputes between beneficiaries and executors/trustees

Drafting errors

Incorrect administration

Distribution of estate issues

Applications to substitute or remove trustees
If you are a beneficiary to a will and wish to dispute it, there is a statutory TWELVE-MONTH TIME LIMIT in which to make a claim. However, if the probate dispute involves accusations of fraud then there are no time limits. In any event it is vital to seek advice as soon as possible to prevent the estate assets being distributed to other beneficiaries. However, challenging probate after distribution is still possible, but may prove problematic.
Contesting probate is difficult at the best of times, even more so when it involves disagreements between family members. Our specialist solicitors can help give you advice on how to achieve the best possible outcome and attempt to preserve family relationships in such a stressful situation.
Contact our Will Dispute Solicitors
If you would like to enquire about our contesting a will service please complete our online contact form here or send an email to us at [email protected] and one of our will dispute solicitors shall call you back. Alternatively, please call our legal team on 0330 127 8888 for a no obligation discussion.
Find out more information regarding our legal funding options.
Monarch Solicitors is a leading UK law firm with specialist will disputes solicitors ready to offer their expertise and our award-winning Manchester solicitors, London solicitors and Birmingham solicitors offer their legal expertise nationally and internationally.
We are also able to leverage an international network spanning across Hong Kong, Turkey and Dubai to provide seamless assistance with cross-border matters relating to contesting a will.

Call us for a free initial consultation

Most frequent questions and answers
Yes, you can contest on the basis the Will has not been correctly executed because the testator lacked the necessary mental capacity; The testator lacked knowledge or approval of the contents of their Will; The testator was subject to undue influence; The Will is forged/fraudulent.
If you feel that you have not been sufficiently provided for (if at all) you can make a claim under the Inheritance (Provision for Family and Dependants) Act 1975.
Timing can be of critical importance in probate disputes. For example, any claim under the Inheritance (Provision for Family and Dependents) Act 1975 must be made within six months of the issue of the Grant of Probate.
Client satisfaction is paramount to use so we appreciate your feedback as it allows us to continually improve the service we provide 

Austin Kemp
Company
"Monarch Solicitors provide exceptional, skilled attorney who handles client's cases with compassion and understanding. I recommend her highly!"

Peter Istrate
Moxels Digital Agency
"Shazda, not just that advised me for the best solution but she went beyond in advising for future needs that we may be having at our creative agency, so much that we decided to work with them exclusively. I highly recommend!"

Katie Sharp
Company
"Used Monarch for a freehold Purchase. Excellent service was kept informed of the process. Always willing to have a chat if needed. Thanks in particular to Nasira for her help would definitely recommend"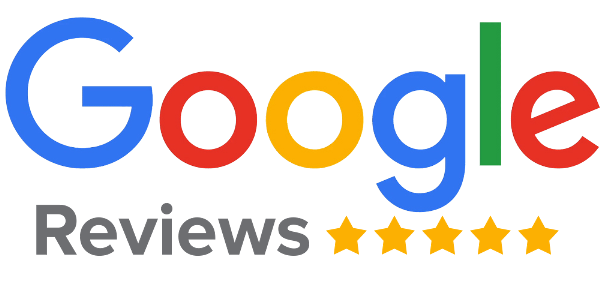 If you need legal advice, call our expert solicitors or fill in our enquiry form and we will get back to you as soon as possible.