Commercial Property Litigation
Agricultural Tenancy disputes
Specialist Agricultural Tenancy dispute Solicitors in Manchester and London
Our specialist agricultural land and tenancy disputes solicitors recognise the unique challenges that the farming community face. We offer advice and expertise on a diverse range of agricultural law disputes to ensure your business outcomes are secured quickly and efficiently.
How Our Agricultural Land & Tenancy Dispute Solicitors Can Help You
Agricultural law is a specialist area due to the nature and complexity of the vast range of different areas where disputes can arise. Our solicitors have vast experience of dealing with the complex nuances of the issues that can arise under farming and agricultural law and leases.
Monarch Solicitors act for all sectors of the farming community from small family run farms to large-scale agricultural estates throughout Cheshire, Lancashire, Shropshire, North Wales and nationally.
Farming Tenancy Disputes & Litigation Solicitors, UK
The main two types of tenancy agreement for agricultural or farming land are:
1. Tenancies Under The Agricultural Holdings Act 1986 (AHA Tenancies)
Due to the difficulties of termination, many agricultural leases that fell under the AHA 1986 still exist. A tenancy used to be caught under this legislation regardless of whether a written lease existed or not. Tenancies that fall under the AHA 1986 are very heavily regulated by the Act and the process for terminating such a tenancy is incredibly slow and difficult. It is of utmost importance that the provisions of the Act are complied with during all dealings, to ensure notices, rent reviews etc are fully enforceable.
2. Agricultural Tenancies Act 1995 (FBT – Farm Business Tenancies)
This legislation was introduced to deal with the difficulties around agricultural tenancies which led to difficulties in the farming community. More recent agricultural leases are regulated under the ATA 1995 and are known as Farm Business Tenancies. In order to be considered as such, a section of the leased land must be farmed throughout the entire duration of the tenancy.
About Our Agricultural Land & Tenancy Dispute Lawyers
As members of the Agricultural law Association (ALA) our farming law team can provide a comprehensive legal service to the farming community in all areas whether they are contentious and non-contentious.
Contentious farming law disputes and litigation:
Farm tenancy disputes (AHA and FBT)
Supply & Contract disputes
Professional negligence claims
Boundary, access and right of way disputes
Landownership
Adverse possession
Farming partnership disputes
Farming company disputes
Succession or inheritance disputes
Disputes arising upon divorce
Employment disputes
EU Schemes – disputes with DEFRA/RPA
Regulatory investigations into livestock, welfare, transport, identification and movements
Water & drainage disputes
Compensation
Representation at the Agricultural Land Tribunal
Non-contentious farming law advice and representation:
Buying and selling land
Farming and partnerships
Developing your land
Tenancies and licences
Entitlements
Succession planning and asset protection
Equestrian law
Alternative Dispute Resolution – Mediation & Arbitration
If you do not want to go to court or your lease or agreement has an Alternative Dispute Resolution (ADR) clause in it, we can assist you in fighting your corner. The main 2 types of ADR involve mediation and arbitration.
Mediation involves a third-party mediator who will investigate the underlying problems and help the parties negotiate a settlement.
Arbitration involves an arbitrator is someone who investigates a commercial dispute in a similar way to the courts and has the power to impose a binding settlement on the parties involved.
Agricultural Land & Tenancy Dispute Costs & Service Transparency
We offer a transparent pricing structure, and can potentially offer a No Win No Fee, Commission Based Fees, Discounted Conditional Fee Agreements or arrange After the Event Insurance to help you with litigation costs in agricultural land & tenancy disputes.
If you are considering taking Court action the costs of litigation in a agricultural land & tenancy dispute claim should be weighed against the amount likely to be received in damages and the loss of reputation to your business.
We know it's important to your business that the legal costs of the landlord and tenant dispute are kept under control so as to not affect your cash flow.
We'll not only ensure that you're aware of costs implications from the outset, we'll provide you with step-by-step cost estimates or fixed fees for each stage of the work. We'll also consider funding options to suit your business needs so you can be sure that our legal services are cost effective.
For more information regarding legal funding options, please click here for more information.
We are clear in our advice and completely transparent with our fees.
Contact Our Commercial Landlord & Tenant Solicitors in Manchester and London, UK
For more information about our agricultural land & tenancy service please complete our online contact form here or send an email to us at [email protected] and one of our solicitors specialising in agricultural land & tenancy disputes shall call you back.
Alternatively, please call our agricultural land & tenancy disputes lawyers on 0330 127 8888 for a free and confidential no obligation discussion.
We have specialist agricultural land & tenancy disputes solicitors based at our Manchester and London offices offering a personal service, nationally and internationally.
We are also able to leverage an international network spanning across Hong Kong, Turkey and Dubai to provide seamless assistance with cross-border matters relating to agricultural tenancy disputes.

Call us for a free initial consultation

Most frequent questions and answers
Agricultural tenancies are an important class of property occupation. There are two main types of agricultural tenancies:
Full agricultural tenancies, which are subject to the Agricultural Holdings Act 1986.

Farm business tenancies, which are subject to the Agricultural Tenancies Act 1995.
Full agricultural tenancies
Most tenancy agreements made prior to 1 September 1995 are subject to the Agricultural Holdings Act 1986. These are commonly known as 1986 Act tenancies, 'full agricultural tenancies', or Agricultural Holdings Act tenancies. Landlords and tenants under a 1986 Act tenancy have the right to a rent review every three years.
Farming agricultural tenancies and the Agricultural Tenancies Act 1995
Most tenancy agreements made after 1 September 1995 are subject to the Agricultural Tenancies Act 1995 and are commonly known as Farm Business Tenancies. The landlord and tenant have a lot of freedom to agree matters between themselves. The requirements of a Farm Business Tenancy are as follows:
at least part of the land must be farmed throughout the duration of the tenancy, and;

the landlord and tenant must have exchanged notices before the tenancy began confirming their intention for the tenancy to remain a Farm Business Tenancy throughout the tenancy, or;
There are no succession rights – Farm Business Tenancies cannot be passed onto your family or relatives

There is no security of tenure. Tenancies that are less than two years will expire at the end of the term. For tenancies that are over two years, landlords must serve a notice to quit at least 12 months before the end of the tenancy if they want the tenancy to end. Otherwise, the tenancy will automatically renew year on year until a notice to quit is given

Both the landlord and tenant are able to include break clauses – for tenancies over two years, the notice for a break clause must be given 12 months in advance

The landlord is able to include a forfeiture clause

From 2006, there is no restrictions on rent reviews
Yes, you can convert a tenancy under an Agricultural Holdings Act 1986 to a tenancy under the Farm Business Tenancy (FBT) if both the landlord and tenant agree to surrender the existing tenancy. Due to no succession rights and no security of tenure it is often the landlord looking to change a tenancy to a Farm Business Tenancy. Also, landlords and tenants should be mindful of the financial implications stemming from changes to inheritance tax and capital gains tax when looking to change a tenancy.
Client satisfaction is paramount to use so we appreciate your feedback as it allows us to continually improve the service we provide 

Austin Kemp
Company
"Monarch Solicitors provide exceptional, skilled attorney who handles client's cases with compassion and understanding. I recommend her highly!"

Peter Istrate
Moxels Digital Agency
"Shazda, not just that advised me for the best solution but she went beyond in advising for future needs that we may be having at our creative agency, so much that we decided to work with them exclusively. I highly recommend!"

Katie Sharp
Company
"Used Monarch for a freehold Purchase. Excellent service was kept informed of the process. Always willing to have a chat if needed. Thanks in particular to Nasira for her help would definitely recommend"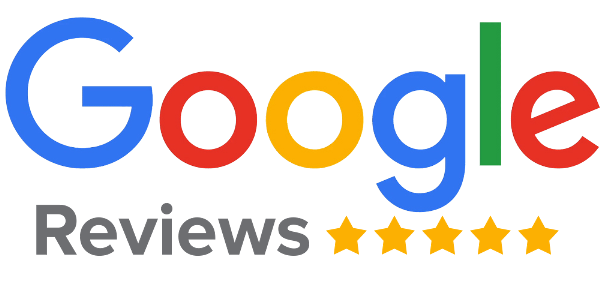 If you need legal advice fill in our enquiry form or contact us and one of our experts will get back to you as soon as possible.