Islamic Finance Solicitors in Manchester, Birmingham and London
Both home owners and property investors look to make use of the leverage offered by mortgage facilities to maximize their buying power or investment returns. Sharia (or Islamic) mortgage is becoming an increasingly popular financial product in property market, especially for overseas investors who may not be too readily able to obtain a traditional buy-to-let mortgage. Our conveyancing specialists can act for you in an Islamic mortgage.
Types of Islamic Finance:
Mudarabah – Profit and loss sharing
Musharakah – Joint Venture
Murabahah – Cost plus, refers to a sale of a good or property with an agreed profit against a deferred or lump sum payment
Ijarah – Leasing
Salam – Advance payment for goods but delivery of the goods is made at an agreed future date.
What is Islamic Mortgage?
Strictly speaking Islamic mortgage is not a mortgage but an alternative finance product for purchasing or refinancing homes. It is compliant with the Sharia law (religious law as part of the Islamic tradition) or the morals of Islam, which prohibits interest charging from lending and receiving repayment. It is Muslims' belief (followers of Islam) that wealth can only be generated from legitimate trade and investment assets.    
How does an Islamic mortgage work? 
Broadly speaking, there are two main types of Islamic mortgages: (i) partnership (Musharaka) and (ii) "acquisition and own" (Ijara). 
These products resemble the concept of a conventional repayment mortgage (principle and interest) but adopts a different approach to comply with the Sharia Law. 
For Musharaka, it is similar to the conventional mortgage by repaying principal loan and interest. The bank and you purchase a property jointly as partners at portion of shares according to the loan amount and the deposit you pay. The bank owns 70% of the property if you pays 30% deposit. The agreement provides for terms for you to pay periodical acquisition payment (i.e. concept of capital payment) and rent (i.e. concept of interest) for you to the bank in order to use the bank's portion of share in the property, and you agree to acquire the bank's share at the end of the financial term. Paying rent instead of interest is Shariah law compliant. 
You agree to buy back the bank's share and the bank agrees to sell its share to you at the original cost (even if there is a decrease or increase in the property value/sale price) at the end of the financial term or when you want to sell the property.  During the term, the bank will hold the legal title to the property as the registered proprietor and both you and the bank will share beneficial interest in the property according to the shares each party holds. Your share in the property will increase as you continue to pay periodical acquisition payments.
Another common type of Islamic mortgage is Ijara (lease), similar to the conventional "interest only" mortgage. The bank purchases the property you wish to purchase and leases it to you for a fixed term at an agreed monthly cost/rent. This means your ownership share of property remains consistent throughout the term of the agreement. When the term is over, full ownership of the property will be transferred to you after you fully repay the bank.      
Who are eligible to apply for Islamic Mortgage?      
Islamic mortgages are available not only to Muslims. Any individuals (including first time buyers) and companies can apply for Islamic mortgages. Banks offer these competitive financial products to both home owners and buy-to-let investors, including those from overseas buying properties in the UK. Buyers of commercial properties can also choose Islamic mortgages.
Are banks offering Islamic Mortgages Regulated?
Yes, Islamic mortgages in the UK are financial products regulated by the Financial Conduct Authority (FCA), meaning customers (borrowers) enjoy the same protection as they would had they taken out a conventional interest-charging mortgage. 
What are the relevant costs for Islamic Mortgages?
The common costs for getting an Islamic mortgage include the following (some are also costs payable in conventional mortgages): financial product fee, surveys, conveyancing and legal fees, and building insurances.  
Although the bank is the legal owner during the term, only you will have the obligation to pay stamp duty land tax.   
At the end of the term or if you want to sell the property before that, legal cost or some administrative cost charged by the bank will be incurred in transferring the legal ownership to you or to the new owner.  
Why Choose Monarch Solicitors?
Our team of experts will help you throughout the whole experience so that you can turn your borrowing power into the home/investment property for your purpose.   With our team of solicitors having gained abundant experience in Sharia mortgages, we understand that the process can be stressful and you may find the conceptual differences from a conventional mortgage difficult to understand. Our experienced solicitors will provide detailed report on the financial product, and handle any legal issues that you face in the process.  
Contact Our Corporate Solicitors in Manchester and London, UK
To get in contact with one of our Islamic finance solicitors send an email to us at [email protected] and one of our solicitors shall call you back. Alternatively, please call our property lawyers on 0161 820 8888 for a no-obligation discussion.
Monarch Solicitors are a leading UK law firm and our award-winning Manchester solicitors, London solicitors and Birmingham solicitors offer their legal expertise nationally and internationally.
We are also able to leverage an international network spanning across Hong Kong, Turkey and Dubai to provide seamless assistance with cross-border matters relating to Islamic finance.
Call us for a free initial consultation

Most frequent questions and answers
Yes, here at monarch solicitors our team of lawyers can help with any of your needs regarding Islamic finance. 
Each Islamic finance institution has a Sharia supervisory Board (SSB), each of these boards is controlled by three supervisors, whose role is consultative and regulatory. 
Client satisfaction is paramount to use so we appreciate your feedback as it allows us to continually improve the service we provide 

Austin Kemp
Company
"Monarch Solicitors provide exceptional, skilled attorney who handles client's cases with compassion and understanding. I recommend her highly!"

Peter Istrate
Moxels Digital Agency
"Shazda, not just that advised me for the best solution but she went beyond in advising for future needs that we may be having at our creative agency, so much that we decided to work with them exclusively. I highly recommend!"

Katie Sharp
Company
"Used Monarch for a freehold Purchase. Excellent service was kept informed of the process. Always willing to have a chat if needed. Thanks in particular to Nasira for her help would definitely recommend"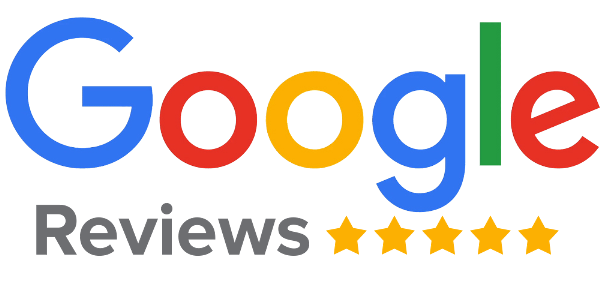 If you need legal advice, call our expert solicitors or fill in our enquiry form and we will get back to you as soon as possible.