Trust Dispute Solicitors In Manchester And London, UK.
A trust is a legal framework drawn up to allow a trustee to safeguard and preserve the future wealth of an individual. Trustees are appointed to hold and manage assets in a trust on behalf of the beneficiaries of a will, typically for minors or individuals, who do not have the capacity to manage their own financial affairs. They are, therefore, entrusted with the responsibility of managing the assets and financial affairs of the beneficiaries, who they rely upon to make authorised decisions in their best interests on their behalf and to act according to the trust deed. Our trust solicitors have a wealth of knowledge in dealing with a range of trusts.
Trust disputes can arise at any time, even with careful planning and due diligence in place. A trust dispute can be where there are disagreements in terms of managing and administrating a trust. It is not uncommon for trustees and beneficiaries to be in disagreements over the management of assets in a trust. Differences in interests and opinions can lead to trustees and beneficiaries not meeting eye-to-eye resulting in a dispute.
We can help in bringing or defending any trust dispute claims. Our experienced trust disputes solicitors can deal with all aspects of trust disputes and trustee negligence, and can provide guidance and assurance throughout each step of the trust dispute process to help resolve your dispute, and protect your personal interests and wealth.
Responsibilities Of Trustees
By law, Trustees have a duty of care to the beneficiaries of the trust deed, and have many legal obligations they need to adhere to. Acting as a trustee comes with great responsibility in fulfilling various duties and obligations in accordance with the best interests of the beneficiaries and in line with the terms of the trust deed.
Trustees need to:
Adhere to the terms of the will

Act with reasonable care and skill when managing the trust

Act impartially for the benefits of the beneficiaries

Maintain accurate and up-to-date records and accounts of the estate

Act in unison on any decisions, if there is more than one trustee – decisions made must be unanimous

Investing the funds with due care

Ensure that assets are protected

Ensure that there are no losses caused to the trust

Allocating payments and paying the beneficiaries

Ensure that the right amount of tax is paid

Consult with the beneficiaries where possible and provide information about the trust when required
Common Trust Disputes
Unfortunately, there are times when a trustee does not act accordingly to their duties and obligations in line with your best interests and to the terms of the trust deed, which can ultimately lead to trust disputes.
Common disputes that may arise in a trust dispute are:
Disagreements in how the trusts are managed

Distributing assets to the wrong people

Causing a financial loss to the estate or trust

Selling properties far below the market value

Failure in protecting assets

Removal of one or more trustees

The trustee no longer being able to comply with their duties and obligations

The need to appoint a new trustee if one is removed

Breach of duty of care to beneficiaries
If the trustee fails to fulfil their duties and obligations in the best interests of the beneficiaries or according to the terms of a trust, beneficiaries can make a trust dispute claim for either a breach of duty of care, or a breach of trust.
Breach Of Duty Of Care
When managing assets in a trust, trustees must exercise a duty of care by taking into account the circumstances of the trust and to ensure it is in the best interests of the beneficiaries, when making important decisions in relation to the trust.
A trustee has a duty to act with honesty, integrity, loyalty, and good faith on behalf of the beneficiaries of the trust.
Breach Of Trust
A breach of trust is the failure to act or acting against the interests of the beneficiary in terms of the trust or by law.
The trustee can be liable for a breach of duty of care or a breach of trust, if there is evidence to show that they have been negligent in mismanaging the assets in a trust. Accordingly, the beneficiaries can seek to remove the trustee from their role, and they may be able to seek compensation for any financial loss resulting from the negligence actions of the trustee.
Bringing A Trust Dispute Claim
Trust disputes can be complex and to bring a trust dispute claim, the beneficiary must have suffered financial loss as a result of the trustee's negligent actions.
For these reasons, bringing a trust dispute claim should not be made lightly. If a beneficiary truly believes that the trustee did not comply with their duties and obligations, and acted negligently, on this basis a beneficiary may have grounds in taking legal action.
If a rogue trustee fails to meet their duties and obligations, the beneficiary and the other trustees, if any, have the right to request the trustee to step down.
If the trustee refuses to step down, the first point of order would be to check the trust document to see if there are any express powers in terms of removing a trustee.
If there are no express powers to remove a trustee, then you would need to apply to the Court to get the trustee removed.
Resolving Trust Disputes
If you believe a trustee has not fulfilled their obligations effectively or has acted negligently, then it is important to seek legal advice at the earliest opportunity to resolve the dispute quickly and efficiently to prevent the dispute from escalating. Leaving a dispute hanging can spiral out of control and result in lengthy and costly litigation.
When identifying a claim for trustee negligence, our trustee dispute solicitors can analyse how trustees are managing assets and how funds are being spent to determine whether it is in the best interest of the beneficiaries.
During a trust dispute, we can help:
Identify and address worries over the administration of trusts

Bring and defend trustee negligence claims

Obtain an injunction to prevent the trustee from carrying out a particular act

Removal trustees

Apply to the Court to vary the terms of the trust

Recover any financial loss you or your estate have experienced
Our solicitors always aim to bring disputes to an early and amicable resolution, before resorting to litigation, through negotiations and alternative dispute resolution such as mediation and arbitration. If there is no agreement, then our solicitors can help you commence court proceedings.
How We Can Help?
At Monarch Solicitors, our trust disputes solicitors have dealt with various trust disputes, allowing us to take a proactive approach throughout each step of the process and provide you bespoke advice, unique to your circumstances, so that you achieve your desired outcome. This provides us the platform to make informed strategies and resolutions in your best interests.
We work with you to understand your dispute so that we can provide pragmatic advice on your rights, identify grounds for making or defending a claim, advise on the various options available to you, and to formulate a strategy on the best way to resolve your trust dispute.
We pride ourselves on providing clear, quick, cost-effective solutions to achieve an outcome in your best interests, and will endeavour to claim back assets and funds that is rightfully yours, and seek to recover losses accrued from the negligence of the trustee.
Contact Our Trust Disputes Solicitors in Manchester and London, UK
If you would like to find out more about our trust disputes services please complete our online contact form here or send an email to us at [email protected] and one of our trust disputes solicitors shall call you back.
Alternatively, please call our trust disputes solicitors on 0330 127 8888 for a no obligation discussion.
We have specialist trust disputes advisors ready to offer their expert advice and our award-winning Manchester solicitors, London solicitors and Birmingham solicitors offer their legal expertise nationally and internationally.
We are also able to leverage an international network spanning across Hong Kong, Turkey and Dubai to provide seamless assistance with cross-border matters relating to trust disputes.

Call us for a free initial consultation

Most frequent questions and answers
A trust is a legal arrangement where one or more people or a company (trustees) controls money or assets (trust property) which they must use for the benefit of one or more people (beneficiaries).
Trusts are used to support someone who can't manage their money, so that their needs are looked after, even when you aren't able to help them; or to make sure that your own money is used to look after you if you can't look after yourself
Trusts are complex, and unique to your needs. Additionally, tax rules for trusts differ between trust types. To ensure you meet your ever-changing legal obligations, it is advised you seek professional advice.
Client satisfaction is paramount to use so we appreciate your feedback as it allows us to continually improve the service we provide 

Austin Kemp
Company
"Monarch Solicitors provide exceptional, skilled attorney who handles client's cases with compassion and understanding. I recommend her highly!"

Peter Istrate
Moxels Digital Agency
"Shazda, not just that advised me for the best solution but she went beyond in advising for future needs that we may be having at our creative agency, so much that we decided to work with them exclusively. I highly recommend!"

Katie Sharp
Company
"Used Monarch for a freehold Purchase. Excellent service was kept informed of the process. Always willing to have a chat if needed. Thanks in particular to Nasira for her help would definitely recommend"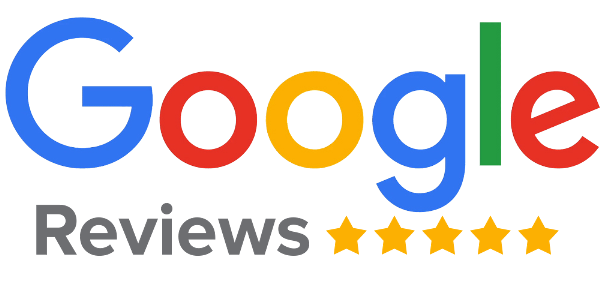 If you need legal advice, call our expert solicitors or fill in our enquiry form and we will get back to you as soon as possible.