Commercial Property Litigation
Rent Arrears Recovery Solicitors in Manchester and London
Where a tenant falls into rent arrears a landlord has several options to recover the rent arrears.  Our expert rent arrears recovery solicitors will advise you on how to approach the situation dependent on whether the tenant is a residential tenant or commercial tenant.
How Our Rent Arrears Recovery Solicitors Can Help You
Our specialists' team will consider the lease terms carefully and the circumstances of the rent arrears and provide clear and practical legal and commercial advice on the best course of action to recover the rent arrears from a defaulting tenant.
Once the best course of action is established, our debt recovery solicitors will provide expert representation and will fight tirelessly to get a resolution you're happy with. 
We understand that litigation isn't usually a welcome way to resolve a dispute, but where court proceedings are necessary, we'll use our extensive advocacy skills to fight your case. 
Generally, the options available to a landlord include:
Possession claim for tenant eviction   
Pursuing a sub-tenant
Pursuing a guarantor or former tenant
Drawing down a rent deposit
Serving a statutory demand and insolvency
Forfeiture Of A Commercial Lease
Where a commercial lease contains a forfeiture clause, providing the conditions set out in that clause are met then a landlord can exercise his right to forfeit the lease by peaceable re-entry, i.e. walking into an empty property and changing the locks.
More details on the forfeiture procedure can be found here.
Possession Claim For Tenant Eviction
Where a commercial landlord cannot exercise peaceable re-entry to forfeit the lease, obtaining an order for possession form the courts is an alternative method of forfeiting the lease.
Residential property tenants are afforded substantial protections through legislation.  More information on residential private tenant evictions and rent arrears can be found here.
Commercial Rent Arrears Recovery (CRAR)
The former remedy known as distress was replaced in 2014 with a statutory procedure known as Commercial Rent Arrears Recovery (CRAR). Provided that the criteria set out in legislation are satisfied, a landlord can instruct an enforcement agent to take control of a tents goods and sell them at auction to recover the value of the outstanding rent.  However, if a landlord uses this procedure, the right to forfeit the lease is waived.
Pursuing A Sub-Tenant
Where a tenant has subleased the property there is an alternative and useful remedy.  A landlord can require a sub tenant to pay their rent directly to the landlord, rather than the intermediary defaulting tenant.  The landlord will need to serve a notice on the sub tenant to make the sub tenant liable.
Pursuing A Guarantor Or Former Tenant
Where there is a guarantor specified in the lease or where a former tenant agreed to continue to be liable for the obligations in the lease on assignment, a landlord can pursue them for the rent arrears and issue court proceedings against them if necessary.
Drawing Down A Rent Deposit
If a rent deposit is held on account, a landlord can draw down these funds after giving notice to the tenant. It is unlikely that the tenant will replenish these funds so is usually used as an option of last resort.
Serving A Statutory Demand And Insolvency
Where the rent arrears are disputed, a landlord could choose to serve a statutory demand on the tenant. The rent arrears must be more than £750 where the tenant is a company or more than £5000 where the tenant is an individual.  Should the tenant fail to pay the rent within 21 days the landlord can issue a winding up petition against a company or file for bankruptcy for an individual.
Civil Court Proceedings For Debt Recovery
A landlord can issue court proceedings if there is a dispute over the amount owed by the tenant.  However, this option is not used on its own as it is expensive and time consuming.  If possession proceedings are issued in court it is more common to seek an order for payment of the rent arrears and any other amounts owing as part of the same proceedings.
About Our Rent Arrears Recovery Lawyers 
We act decisively to achieve the best possible results for our clients whatever the size or nature of the dispute, whilst always striving to achieve the earliest possible resolution. 
We offer a service tailored to the size and complexity of each case
Our expert property disputes team can provide strategic and pragmatic advice to both landlord and tenants on other lease provisions and disputes such as:
Assignment, Sub-Letting and Under-Letting
Rent Arrears Recovery – Costs & Service Transparency
We offer a transparent pricing structure, and can potentially offer a No Win No Fee, Commission Based Fees, Discounted Conditional Fee Agreements or arrange After the Event Insurance to help you with litigation costs in rent arrears disputes.
If you are considering taking Court action the costs of litigation in a landlord and tenant dispute claim should be weighed against the amount likely to be received in damages and the loss of reputation to your business.
We know it's important to your business that the legal costs of the rent arrears dispute are kept under control so as to not affect your cash flow.
We'll not only ensure that you're aware of costs implications from the outset, we'll provide you with step-by-step cost estimates or fixed fees for each stage of the work. We'll also consider funding options to suit your business needs so you can be sure that our legal services are cost-effective.
For more information regarding legal funding options, please click here for more information.
We are clear in our advice and completely transparent with our fees.
Contact Our Rent Arrears Recovery Solicitors in Manchester and London, UK
For more information about our commercial rent arrears disputes service please complete our online contact form here or send an email to us at [email protected] and one of our solicitors specialising in commercial rent arrears disputes shall call you back. 
Alternatively, please call our commercial rent arrears disputes lawyers on 0330 127 8888 for a free and confidential no-obligation discussion.
We have specialist commercial rent arrears and debt recovery solicitors based at our Manchester and London offices offering a personal service, nationally and internationally.
We are also able to leverage an international network spanning across Hong Kong, Turkey and Dubai to provide seamless assistance with cross-border matters relating to rent arrears recovery.
Call us for a free initial consultation

Most frequent questions and answers
If you know where they are and they are not on income-based benefit, you can ensure a solicitor's letter formally demanding the outstanding rent is sent to tenant.
Yes, by issuing a Section 8 notice to quit. A section 8 notice is served on the tenant by a landlord wishing to regain possession of a property during the fixed term of an Assured Shorthold Tenancy (AST). The landlord cannot evict the tenant without first obtaining an order for possession from a court. Before applying to the court for such an order, the landlord must serve a Section 8 notice to quit on the tenant. The notice states that the landlord intends to seek possession of the property and states the ground or grounds on which possession is sought. The notice must be laid out in a prescribed format and must specify which grounds the landlord intends to use to gain possession and the landlord's reasons for relying on those particular grounds. Any error made when issuing the section 8 notice is likely to delay the landlord gaining possession.
If you do not want to evict your tenant, an alternative may be to issue a claim for the arrears in the County Court. If your claim is successful, the Court will order that the tenant repays the arrears. A County Court Judgment will affect a tenant's credit rating and could affect their ability to obtain a tenancy with a new landlord, so the tenant is likely to want to try to avoid this if possible. If your tenant still does not pay the amount that is ordered by the Court, there are a number of options open to you to enforce that judgment.
Client satisfaction is paramount to use so we appreciate your feedback as it allows us to continually improve the service we provide 

Austin Kemp
Company
"Monarch Solicitors provide exceptional, skilled attorney who handles client's cases with compassion and understanding. I recommend her highly!"

Peter Istrate
Moxels Digital Agency
"Shazda, not just that advised me for the best solution but she went beyond in advising for future needs that we may be having at our creative agency, so much that we decided to work with them exclusively. I highly recommend!"

Katie Sharp
Company
"Used Monarch for a freehold Purchase. Excellent service was kept informed of the process. Always willing to have a chat if needed. Thanks in particular to Nasira for her help would definitely recommend"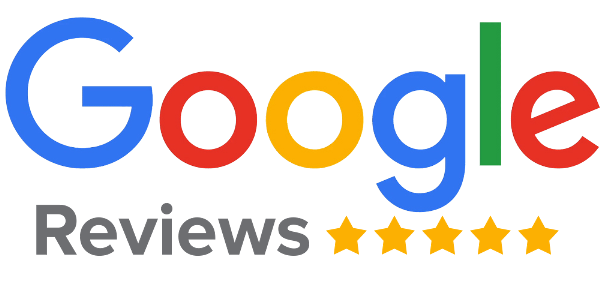 If you need legal advice, call our expert solicitors or fill in our enquiry form and we will get back to you as soon as possible.