Leading Tax Evasion Solicitors in Manchester and London
Tax evasion is the deliberate evasion of payment of taxes owed by individuals, companies or trusts. This requires dishonesty and a deliberate action to avoid what is due. There are several ways of committing tax evasion, such as declaring less income, overstating deductions or declaring less profit. Our leading tax evasion solicitors can help advise you and negotiate with HMRC to work out outstanding tax due.
If you are suspected of tax evasion, HM Revenue and Customs will start a tax inspection, an in-depth review of your financial situation and taxes. HM Revenue and Customs will often target inspections to cases they feel they have a good chance of winning.
If an investigation is opened on you, it is vital you seek representation as soon as possible. Monarch's expert team can negotiate with HM Revenue and Customs to work out what tax is outstanding and ensure fair penalties are levied. This can be important as the penalties can be as much as 100% of the tax due, so effectively double what you owe.
Tax law is a very complex area and attempting to navigate it without legal help can be near impossible. When you realise the significant powers HM Revenue and Customs must investigate and bring proceedings, you will realise how important seeking legal support will be.
It is important to remember that tax evasion and tax avoidance are sperate things, with one being illegal and one being merely a clever way of reducing what you owe.
However, Hm Revenue and Customs has recently been using an aggressive anti-avoidance policy. They have made headlines with cases such as:
Jimmy Carr (K2 scheme)

Gary Barlow (music industry scheme)

Chris Moyles (used car trader scheme)

Several big companies including Starbucks, Amazon and Google
This aggressive policy has led to many innocent people being investigated even though they are unaware they have been evading tax. As the punishment for tax evasion can be as large as a prison sentence for fraud against the Exchequer, it is imperative you seek legal advice as soon as you are informed of an investigation.
To get advice from one of Monarch's specialist solicitors, please call us in Manchester on 0161 820 8888.
Contact Our Tax Evasion Solicitors
If you would like to enquire about any matters regarding tax evasion fraud please complete our online contact form here or send an email to us at [email protected] and one of our solicitors shall call you back. Alternatively, please call our tax evasion solicitors on 0330 127 8888 for a no obligation discussion.
Monarch Solicitors are an award winning national solicitors with offices in Manchester and London.
We are also able to leverage an international network spanning across Hong Kong, Turkey and Dubai to provide seamless assistance with cross-border matters relating to tax evasion.
Call us for a free initial consultation

Most frequent questions and answers
Tax avoidance is legally exploiting the tax system to reduce current or future tax liabilities by means not intended by parliament. It often involves artificial transactions that are contrived to produce a tax advantage. Tax evasion is to escape paying taxes illegally. This is usually when a person misrepresents or conceals the true state of their affairs to tax authorities, for example dishonest tax reporting.
No. Tax avoidance is not the same as tax planning or mitigation. Tax planning is conduct which reduces tax liabilities without going against Parliament, for instance, through gifts to charity or investments in certain assets which qualify for tax relief. Other examples of mitigation include saving in a tax-free ISA or paying into a pension scheme.
Tax evasion is a serious matter. Using a solicitor can help you avoid and mitigate penalties by:
Assessing risk

Dealing with HMRC correspondence

Advising on how to respond

Representing you at meetings

Negotiating penalties

Preparing you for court and tribunals
Client satisfaction is paramount to use so we appreciate your feedback as it allows us to continually improve the service we provide 

Austin Kemp
Company
"Monarch Solicitors provide exceptional, skilled attorney who handles client's cases with compassion and understanding. I recommend her highly!"

Peter Istrate
Moxels Digital Agency
"Shazda, not just that advised me for the best solution but she went beyond in advising for future needs that we may be having at our creative agency, so much that we decided to work with them exclusively. I highly recommend!"

Katie Sharp
Company
"Used Monarch for a freehold Purchase. Excellent service was kept informed of the process. Always willing to have a chat if needed. Thanks in particular to Nasira for her help would definitely recommend"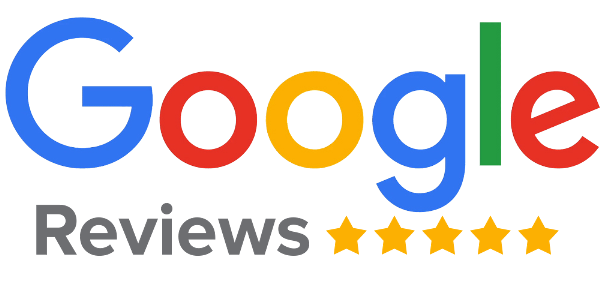 If you need legal advice, call our expert solicitors or fill in our enquiry form and we will get back to you as soon as possible.