Immigration Appeal & Judicial Review
Expert Judicial Review Solicitors In Manchester And London, UK
Decisions made by public bodies, such as the local council or a government body, can have a profound impact on the daily lives of individuals, and can have detrimental commercial consequences on businesses. Our Appeal & Judicial Review Solicitors can help offer advice and legal assistance.
By law, there are rights to challenge a decision made by a public body through a judicial review.
If you have been adversely affected by a decision made by a public body, you are entitled to make a judicial review claim if you believe the public body acted unlawfully in reaching the decision they have made.
We can act on behalf of individuals, companies, and charities to challenge decisions made by a public body where they have failed to act accordingly to their legal obligations.
We can also help defend public bodies if their decisions have been challenged through judicial review proceedings.
What Is A Judicial Review?
A judicial review is the legal process of challenging a decision made by a public body.
During a judicial review, the judge will review whether the public body have followed their legal obligations, and whether the decision made were based on correct decisions and procedures.
It is important to understand that a judicial review does not re-look into the merits of the decision by a public body, but to investigate whether a decision was derived from any acts of unlawfulness. Therefore, a judicial review can only make public bodies adhere to legal obligations and follow the correct processes when making a decision.
Challenging A Decision Made By A Public Body
Judicial reviews can be costly and time-consuming, but it is one of the few very limited routes to go down to challenge the public body on whether they have followed their legal obligations and have not abused their power.
We can assist in challenging decisions made by a public body in areas such as:
Civil liberties

Commercial and procurement

Education

Environmental and planning law

Health and social care

Regulatory and professional discipline
You will need to act promptly in order to challenge a decision made by the public body, as there are strict timescales in which you need to abide by. A challenge in the form of a judicial review needs to be issued at Court within 3 months of the decision made by the public body. For any decisions taken under the Planning Acts, a challenge must be raised within 6 weeks of the date of the decision.
Grounds For A Judicial Review
There are three main grounds for a judicial review claim:
Illegality – failing to apply or follow the law

Procedural unfairness – making decisions unfairly based on improper procedures

Irrationality and proportionality – the decision is unreasonable or perverse
For the Court to consider a judicial review, the claim must be made on the basis of one of the grounds above.
The Judicial Review Process
Before applying to the Court to commence the judicial review process, pre-action protocols need to be taken. This involves sending a letter before action to the public body outlining your complaint on why you believe the public body did not follow the correct decisions and procedures. The public body has 14 days to respond to the letter before action. If you have not received a reply, or if the reply was unsatisfactory, then you can proceed in commencing the judicial review process.
The judicial review process involves:
Sending an application to the Court requesting permission to commence judicial review proceedings – This must be done within three months of the decision you are challenging

If the Court grants permission for a judicial review hearing, a timetable for the hearing will be set

Following the hearing, the judge will make a judgement following the judicial review hearing

Either party can then decide whether to appeal the judgement
The Outcomes Of A Judicial Review
If a judicial review claim is successful, then the decision by the public body will be ruled as unlawful and the judge can make one of the following judicial review remedies:
An order quashing the decision (Quashing order)

An order restraining the public body from acting beyond its powers (Prohibiting order)

An order requiring the public body to carry out its legal duties (Mandatory order)
How Monarch Solicitors Can Help With an Appeal & Judicial Review
The judicial review process can be complex. It is important to seek legal advice at the earliest opportunity to give your claim the best possible chance of success to overturn the decision.
At Monarch Solicitors, our judicial review solicitors have experience in dealing with judicial review claims, allowing us to take a proactive approach throughout each step of the process and provide you bespoke advice, unique to your circumstances, so that you achieve our desired outcome. This provides us the platform to make informed strategies and resolutions in your best interests.
We work with you to understand your claim so that we can provide pragmatic advise on your rights, identify and provide practical advice to the grounds on which you can make or defend a challenge, assess the prospects of success based on your judicial review claim, advise on the various options available to you, and to collectively formulate a strategy on the best way to secure the outcome you are after.
We pride ourselves on providing clear, quick, cost-effective solutions to achieve an outcome in your best interests.
Price & Service Transparency
At Monarch Solicitors we provide highly competitive legal fees for clients wishing to apply for a judicial review. We will provide you with a breakdown of the routine legal costs for a simple judicial review from the outset so that you can budget the costs and fees for the judicial review.
Contact Our Appeal & Judicial Review Solicitors in Manchester and London, UK
If you would like to find out more about our appeal & judicial review services please complete our online contact form here or send an email to us at [email protected] and one of our judicial review solicitors shall call you back.
Alternatively, please call our judicial review solicitors on 0330 127 8888 for a no obligation discussion.
Monarch Solicitors is a leading UK law firm with specialist judicial review solicitors ready to offer their expertise. Our award-winning Manchester solicitors, London solicitors and Birmingham solicitors offer their legal expertise nationally and internationally.
We are also able to leverage an international network spanning across Hong Kong, Turkey and Dubai to provide seamless assistance with cross-border matters relating to immigration appeals & judicial reviews.

Call us for a free initial consultation

Client satisfaction is paramount to use so we appreciate your feedback as it allows us to continually improve the service we provide 

Austin Kemp
Company
"Monarch Solicitors provide exceptional, skilled attorney who handles client's cases with compassion and understanding. I recommend her highly!"

Peter Istrate
Moxels Digital Agency
"Shazda, not just that advised me for the best solution but she went beyond in advising for future needs that we may be having at our creative agency, so much that we decided to work with them exclusively. I highly recommend!"

Katie Sharp
Company
"Used Monarch for a freehold Purchase. Excellent service was kept informed of the process. Always willing to have a chat if needed. Thanks in particular to Nasira for her help would definitely recommend"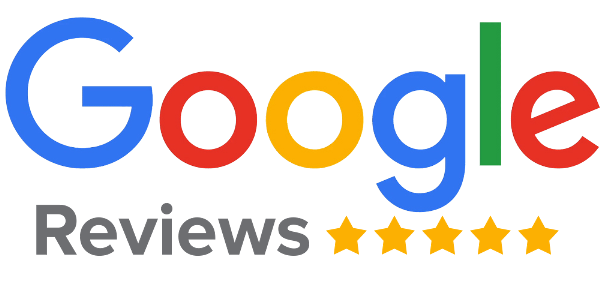 If you need legal advice, call our expert solicitors or fill in our enquiry form and we will get back to you as soon as possible.