UK Business Visas Services
Specialist UK Work And Business Visa solicitors in Manchester & London
For those seeking a UK Work or Business visa, there are a number of options available. Our specialist business immigration solicitors can help advise you on which visa option is best for your circumstances; guide you through the eligibility criteria and also help you submit the best visa application.
The main business visa options currently available are:
There are pros and cons to each of the above options and a very brief overview of each is set out below. The initial requirements and the requirements for extensions and Indefinite Leave to Remain need to be considered carefully when exploring each route.
1) UK Standard (Business) Visitor Visa 
This and other general visit visa categories are clubbed into one scheme which is known as the Standard Visitor Visa. When you require a visit to the UK to conduct business activities, travellers from some countries must obtain a UK Standard Visitor Visa prior to entry. This visa permits you to conduct business activities subject to relevant conditions and represent a foreign business in the UK for a period of up to six months.
2) Sole Representative of Overseas Business Visa
The Sole Representative visa is designed to help overseas companies move into the UK by deploying a senior employee, long term, to set up a UK branch or a wholly owned subsidiary of an existing overseas parent company. This route predates the Point Based System.
3) Turkish Businessperson (Ankara Agreement) Visa 
The Turkish Businessperson Visa is a unique UK visa option for Turkish citizens only who want to come to the UK to set up a new business or help run an established business.  Known as the Ankara Agreement, this visa is only available for those who are Turkish citizens until December 2020. 
 If you are not a Turkish Citizen, you could first consider the Turkish Citizenship & Residency Programme which grants residency, citizenship and a second passport to individuals investing either in real estate, shares or a bank deposit in Turkey.
4) Turkish Worker Visa
Under the European Community Association Agreement more commonly known as the Ankara agreement, Turkish citizens can apply for permission to stay in the UK as a Turkish Worker on a completely different basis to other migrant workers. This option is only available if you are already in the UK legally.   
5) Innovator Visa
Since 29 March 2019, the former Tier 1 Entrepreneur Visa has been replaced with the UK Innovator Visa. The Innovator route offers an opportunity for experienced entrepreneurs to enter the UK market with an investment of £50,000 to implement an innovative business idea that has been approved by an endorsement body.
6) Start-up Visa
Since March 2019, the former Graduate Entrepreneur visa was to be replaced by the Start-Up Visa UK. No initial funds are required but your business idea must be innovative and have been approved by an endorsement body.
7) Tier 1 Investor Visa
This visa provides a route for high-net-worth individuals to enter the UK and fast-track their way to settlement. High Net Worth individuals can obtain a Tier 1 Investor Visa by investing at least £2 million in the UK in share capital or loan capital in active trading registered UK companies.  
8) Tier 1 – Global / Exceptional Talent Visa
From 20 February 2020, the Tier 1 Exceptional Talent Visa will be redefined as the Global Talent Visa opening up the UK to the most talented minds in the world on a fast tracked basis. This category is extremely competitive and includes a rigorous application process and requires endorsement from a Designated Body.  
9) Tier 2 – Sponsored General Worker Visa
This is the most popular category for migrant workers to enter the UK for skilled jobs and jobs where there are significant skill shortages in the UK. Tier 2 Visa applicants must have a job offer from an employer who holds a valid Tier 2 Sponsor Licence.  
10) Tier 5 – Temporary Work Visa 
This allows people who meet the eligibility criteria to come to the UK to work. This visa provides working rights to researchers, creative and sport persons. It also provides an opportunity for charity and religious workers to live in the UK for a temporary period.
11) Tier 5 – Youth Mobility Scheme 
The Tier 5 Youth Mobility Visa scheme is available for certain nationals only as such Australia, Canada, Japan, Monaco, New Zealand, Hong Kong, Republic of Korea, and Taiwan. Many young people from these countries come to the UK, usually after completing university, to work and travel through the UK before returning home to 'settle down'.
How Our Business Visa Solicitors Can Help
The requirements for a UK Business visa are complex so it is best to take early legal advice to ensure the application is not refused and no mistake is made with the investment during the term of the investment.
Choosing which route to pursue can sometimes prove a daunting task. Monarch Solicitors can help you to fully understand the different requirements of each category and the different stages to ultimately aim for citizenship. 
In addition, we can assist you in the preparation of your application and carry out all the necessary due diligence to ensure that you meet all the legal requirements and provide all the correct supporting evidence.
We can also assist with your future business and personal requirements, for example:
Our international team can provide seamless legal services in the following languages:
In addition, our network of trusted business partners, can help you source and set up premises, obtain a business bank account and help you and your family settle in the UK.
Free UK Business Visa Guide
To assist companies and workers through the business visa options available, please see our FREE PDF GUIDE ON BUSINESS IMMIGRATION or download a copy from the right hand side of this page.
Our free business immigration guide covers:
More information about sole representative visa can be found at the government website GOV.UK – Work Visa.
Price & Service Transparency
At Monarch Solicitors we provide highly competitive legal fees for clients wishing to apply for the work and business visa. We will provide you with a breakdown of the routine legal costs for a simple business visa from the outset so that you can budget the costs and fees for the UK Business visa.
Contact Our UK Business Visa Solicitors
Our expert immigration lawyers are available to discuss your UK Business visa option and the eligibility requirements.
Please contact our UK immigration lawyers for immediate assistance by sending an email to us at [email protected] and one of our UK immigration solicitors shall call you back. 
Alternatively, please call our immigration team on 0330 127 8888 for a free no obligation discussion.
Monarch's award winning legal team are based in Manchester and London, serving clients nationally.
Call us for a free initial consultation

Most frequent questions and answers
Immigration law can be complex. You have to act quickly, and it can be difficult to think straight when you are facing having to leave the country. We can take some of the stress away from you and use our experience to give you the best chance at success.
Yes. The Home Office will not seek to remove you from the UK while you are applying or appealing a decision.
Client satisfaction is paramount to use so we appreciate your feedback as it allows us to continually improve the service we provide 

Austin Kemp
Company
"Monarch Solicitors provide exceptional, skilled attorney who handles client's cases with compassion and understanding. I recommend her highly!"

Peter Istrate
Moxels Digital Agency
"Shazda, not just that advised me for the best solution but she went beyond in advising for future needs that we may be having at our creative agency, so much that we decided to work with them exclusively. I highly recommend!"

Katie Sharp
Company
"Used Monarch for a freehold Purchase. Excellent service was kept informed of the process. Always willing to have a chat if needed. Thanks in particular to Nasira for her help would definitely recommend"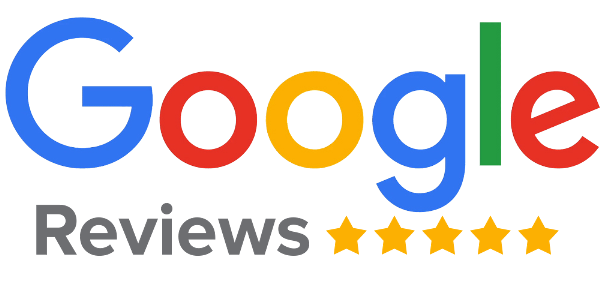 If you need legal advice, call our expert solicitors or fill in our enquiry form and we will get back to you as soon as possible.