Solicitors in Manchester and London Supporting and Assisting you through Constructive Dismissal
The general rule is that if an employee has resigned, they cannot make a claim for dismissal. However, constructive dismissal is the exception to that rule. The principle of constructive dismissal is that the employee had no option but to resign due to a fundamental breach of the employment contract. 
What is Considered Constructive Dismissal?
Constructive dismissal can come in many shapes and forms and will depend a lot on the individual circumstances and the employment contract. Critically for a claim for constructive dismissal there must be a fundamental breach of the employment contract. In the employment contract there is both express and implied terms. A breach of either the express or the implied terms will be a breach of the employment contract. 
Your employer could have breached the express terms of your contract, for example by: 
Allowing bulling and harassment in the workplace

Making unreasonable changes to your working conditions, e.g. longer working hours

Demoting you

Refusing to pay you

Not improving an unsafe working environment

Removing benefits

Not providing you with support for your role
When you make a claim for constructive dismissal you must look at whether your employment contract allows changes to the issue you are complaining of. You must also think about whether you were consulted before the change was made or if the changes were made as an alternative to something worse. If one of the above applies then you may not have a claim for constructive dismissal as you will have consented to the change.
Implied contractual conditions do not appear in the contract, they are implied in every contract of employment. They include duties on the employer, such as:
Duty of mutual trust and confidence

Duty not to treat an employee in an arbitrary or unequal manner

Duty to take reasonable care of an employee's health and safety
Tips For Making A Successful Constructive Dismissal Claim
If you resign from your post you are not automatically entitled to compensation unless you win your case. These cases can take a long time, particularly if a settlement agreement cannot be reached. Make sure you consider your financial situation before you resign. It is also important to get independent legal advice at this stage. An employment solicitor will be able to assess your case and advice you on how to proceed.
Before you resign make sure you have been through all the internal grievance procedures if possible. In some situation this will not be an option, however, you must be in a position to explain why it was not possible to sort out the issue internally.
When you do resign, make sure it is clear that you are resigning because of the grievance. It may be common practice to thank your employer for the opportunity they gave you, but in this circumstance, you must refrain from doing so. Outline the grievance and the steps you have taken to resolve the grievance. If in doubt you can seek legal advice on the content of your letter. 
Don't wait too long to resign or to bring a claim. If you wait too long to resign it will be argued by your employer that you 'accepted' the breach by remaining in the employment. Remember constructive dismissal is when you breach was so fundamental you have no other choice but to resign. If you remain in the employment it will be more difficult to meet that test. Additionally, when you do resign make sure you do not wait too long to bring a claim. You have 3 months to begin a claim in the Employment Tribunal, if you miss this deadline you can still go to the County Court but this is often more expensive.
How Can Monarch Solicitors help?
Our specialist employment solicitors have decades of experience dealing with employment issues. They are well equipped to deal with a whole manner of different cases no matter how big or small. 
Our team have had great success negotiating settlement offers, taking claims to the Employment Tribunal, and many more. Every person we represent receives the same high quality of treatment and personal service.
Contact Our Employment Lawyer Today
Whatever your issue our employment solicitors are here to help.
Call us on 0330 127 8888 for an initial consultation. Or email us on [email protected] and one of our team will get back to you.
Call us for a free initial consultation

Most frequent questions and answers
Constructive dismissal is when you felt you had no alternative but to resign from your job role when you felt you have lost trust in your employer after they have breached your employment contract. A breach of your employment contract by the employer may include:
Providing you with an unsafe working environment;

Failing to pay your salary;

A reduction of your salary without a reasonable explanation;

Failing to provide you with adequate support to carry;

A change to terms and conditions in your employment contract without justifiable reason.
A claim for constructive dismissal needs to be issued at the tribunal within 3 months less one day from the date of the termination of your employment contract. However, you need to bear in mind that before putting forward a claim, you will first need to advise ACAS of your intention to do so.
Client satisfaction is paramount to use so we appreciate your feedback as it allows us to continually improve the service we provide 

Austin Kemp
Company
"Monarch Solicitors provide exceptional, skilled attorney who handles client's cases with compassion and understanding. I recommend her highly!"

Peter Istrate
Moxels Digital Agency
"Shazda, not just that advised me for the best solution but she went beyond in advising for future needs that we may be having at our creative agency, so much that we decided to work with them exclusively. I highly recommend!"

Katie Sharp
Company
"Used Monarch for a freehold Purchase. Excellent service was kept informed of the process. Always willing to have a chat if needed. Thanks in particular to Nasira for her help would definitely recommend"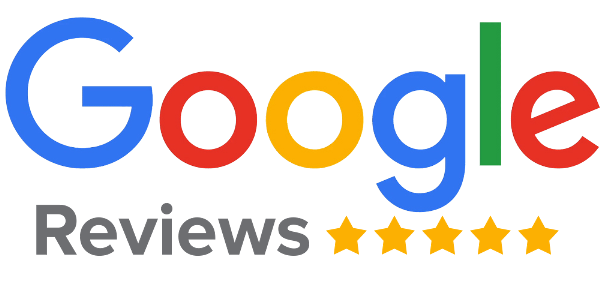 If you need legal advice, call our expert solicitors or fill in our enquiry form and we will get back to you as soon as possible.