Commercial Injunction Solicitors in Manchester & London
A commercial injunction can be granted to prevent detrimental actions by other businesses or individuals and to safeguard your interests where a dispute has arisen. Our business injunction solicitors have a wealth of experience in dealing with commercial injunctions and can make sure there is no delay to the injunction process to protect your business.
Monarch Solicitors advise both those seeking an injunction and those who have been served with an injunction.
Types of commercial injunction
An injunction is an emergency relief order form the court. The court can order a party to undertake or stop a particular action.
The main 4 types of injunctions that the court could order are:
Freezing order: This prevents a party from taking action or dissipating assets in a way that could damage your financial or commercial interests
Disclosure order: This orders a party to search for relevant documents and evidence or provide other information by way of disclosure either before or during legal proceedings
Search order: This allows the search and seizing of documents or other material evidence, which is likely to be disposed of
Delivery Up order: This orders a third party to hand over specified documents, evidence or property
An order can be made at short notice or even without notice to the party it is made against depending on the severity of the risk.
The injunction is usually granted as an interim order and parties may have to attend court again within a short period of time to make the order final.
An injunction often contains a penalty notice prohibiting any party from breaching the order. Breaching an injunction constitutes contempt of court, a serious offence punishable by imprisonment, fines or seizure of assets.
This is a complex area of law and requires expert knowledge and commercial acumen to handle the matter in the most discreet and sensitive way to obtain the best results for your business.
In addition, as this is usually an emergency action, any delay in making an application for an injunction may not only mean that an order is not granted, it could also have serious consequences to your interests that cannot be undone.
Therefore, it is important to seek professional help immediately.
Types of interests that can be protected by commercial injunctions
In commercial matters, a court can order restriction against actual or threatened:
publication of obvious and defamatory lies
infringement of copyright, trademark or other intellectual property rights
wrongful use of confidential information and trade secrets
ongoing breach of contract
activities which constitute a nuisance
dealings with particular customers or suppliers
dissipation of assets
outstanding debts
In order to be successful, you must prove the balance of convenience is on your side. This means the court will consider if the likely damage caused to you with the likely inconvenience and cost for the respondent.
Usually this can be met by you making an undertaking to cover any losses the respondent may suffer as a result of the application being wrong. Conversely, if damages are adequate to cover any inconvenience you may suffer, then the court will not order the injunction.
However, damages will not be adequate where:
the other party is unlikely to be able to pay for any damage that arises
compensation would be very difficult to assess – for example, damage to reputation
if the effect of the injustice would be irreparable
How our Business Injunction Lawyers Can Help
Monarch Solicitors specialist team of experienced commercial injunctions team have the expertise to deal with even the most complex cases. Our commercially focused lawyers will advise you on your options, the advantages and disadvantages of taking action and whether it is the right move from a commercial perspective.
As skilled business injunction lawyers, we shall guide you on the legal and commercial risks and consequences involved and how to deal with any reputational issues for your business.
We can help you obtain injunctive relief in the following situations:
Breach of contract prevention
Copyright, trademark and other intellectual property infringement
Declaratory relief
Freezing bank accounts or assets
Harassment protection
Judicial review
Land or property sales
Nuisance and trespassing prevention
Restrictive covenants breaches
Winding up petitions
Wrongful use of confidential information
International clients seeking injunctions
We have successfully obtained ex-parte injunctions to prevent the dissipation of assets to foreign jurisdictions and also assisted overseas clients in obtaining injunctions in the UK.
Whether your organisation operates solely in the UK, or across national borders, flexible and pragmatic relationships with a global network of associated law firms enable us to deal with overseas debt recovery across all sectors on a multi-jurisdictional basis.
Costs & Service Transparency for Commercial Injunctions
If you are considering taking out an injunction the legal costs should be weighed against the amount likely benefit. You are also likely to have to give a costs undertaking to the court to cover the other party's legal costs.
We know it's important to your business that the legal costs of the dispute are kept under control so as to not affect your cash flow.
We'll not only ensure that you're aware of costs implications from the outset, we'll provide you with step-by-step cost estimates or fixed fees for each stage of the work. We'll also consider funding options to suit your business needs so you can be sure that our legal services are cost effective.
More information about the way we charge is available on our litigation funding options page.
Contact our Commercial Injunctions Solicitors
For more information on commercial injunctions please complete our online contact form here or send an email to us at [email protected] and one of our commercial debt recovery lawyers shall call you back.
Alternatively, please call our commercial injunction solicitors immediately on 0330 127 8888 for a free no obligation discussion.
We have specialist business injunction lawyers based at our Manchester and London offices offering a personal service, nationally and internationally.
We are also able to leverage an international network spanning across Hong Kong, Turkey and Dubai to provide seamless assistance with cross-border matters relating to commercial injunctions.

Call us for a free initial consultation

Most frequent questions and answers
The order will set out the consequences, but usually it means the person breaking the injunction will be held in contempt of court, which can result in a fine or even prison.
Search Orders – these allow the claimant to search for evidence likely to be disposed of by the respondent on notification.

Freezing Orders – this stops a party disposing of assets until the outcome of an action.

Disclosure Orders – these require a party to search for and disclose relevant documents to the dispute before judgment is given and, in some cases, before proceedings have begun.
You should seek legal advice if you have been served an injunction. You should also be mindful not to take any steps which may breach the terms of the injunctions, as a breach of an injunction is seen as a contempt of Court, which can be punishable and can lead to imprisonment. It is also important to take any necessary steps to preserve evidence in relation to your matter, as long as it does not breach the terms of the injunction.
Client satisfaction is paramount to use so we appreciate your feedback as it allows us to continually improve the service we provide 

Austin Kemp
Company
"Monarch Solicitors provide exceptional, skilled attorney who handles client's cases with compassion and understanding. I recommend her highly!"

Peter Istrate
Moxels Digital Agency
"Shazda, not just that advised me for the best solution but she went beyond in advising for future needs that we may be having at our creative agency, so much that we decided to work with them exclusively. I highly recommend!"

Katie Sharp
Company
"Used Monarch for a freehold Purchase. Excellent service was kept informed of the process. Always willing to have a chat if needed. Thanks in particular to Nasira for her help would definitely recommend"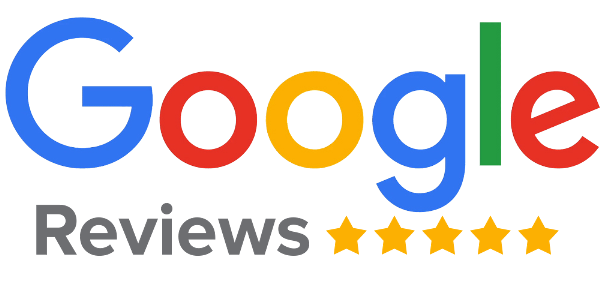 If you need legal advice, call our expert solicitors or fill in our enquiry form and we will get back to you as soon as possible.