Freehold Purchase (Leasehold Enfranchisement) Solicitors in Manchester and London with expert knowledge of Buying The Freehold
If you own a leasehold property and wish to buy the freehold, our expert freehold purchase solicitors can assist you through our leasehold enfranchisement service. Owning the freehold of your house can greatly increase the value, help with selling or getting a mortgage.
Leasehold Title Restrictions
Owning a leasehold title means that you own the property on the terms set out in your lease. In addition to paying a ground rent, a leasehold title can impose restrictions on the use of your property, for example consent may be required for building extensions and transferring the property. Moreover, a lease with a term of less than 125 years may impact on the value of your property and its saleability and missing freeholders can also cause a disruption to the sale of your property altogether.  Therefore, buying the freehold can offer you freedom from your freeholder and security.
Statutory Leasehold Enfranchisement
Under the Leasehold Reform Act 1967, most leasehold house owners  in England and Wales, have the statutory right to buy the freehold title to their lease, effectively buying their landlord's interest outright.  The process of buying the freehold is known as "leasehold enfranchisement".  
The Qualifying Criteria
The building must be a house
The lease must be a long lease, of over 21 years
The tenant must have been the registered proprietor of the lease for at least 2 years.
Buying the Freehold Process
It is best not to delay the purchase of your freehold.
To acquire the freehold a typical enfranchisement process would entail:
Checking your eligibility to make a leasehold enfranchisement claim
Preparing detailed instructions for a valuer
Preparing and serving the section 5 Notice of Claim
Dealing with the freeholder's counterclaim
Assisting with negotiations on price
Dealing with the transfer deed terms and covenants
Registration at Land Registry
Our lease enfranchisement solicitors have the specialist knowledge and know-how of each step in the process of a residential freehold purchase in order to provide you with peace of mind and ensure the process progresses smoothly and efficiently whilst protecting your interests.
Buying the Freehold Guide
To assist homeowners through the complex process of leasehold enfranchisement, please see our Blog or Free PDF Guide on Buying the Freehold or download a copy from the right hand side of this page.
Our free leasehold enfranchisement guide for houses covers:
The routes available to buying the freehold – voluntary or statutory

Leasehold enfranchisement process flow chart

The steps taken in the statutory leasehold enfranchisement process

The qualifying criteria for leasehold enfranchisement

What happens to ancillary land and buildings

The freehold purchase price and valuation

How enfranchisement disputes are dealt with and absent freeholders

How third parties are dealt with

Withdrawing the Section 5 Notice of Claim

Extending a house lease option

The advantages of buying the freehold
Assigning the benefit of the Section 5 Notice
If you are thinking of buying a house with a short lease, you should consider asking the current owner to exercise their right to purchase the freehold or you will have to wait 2 years to exercise the right yourself.
It is advisable to have a lease term of 125 years or more on a house lease.  However, the minimum lease term requirements for mortgage lenders can be found in the Council of Mortgage Lenders Handbook.
How Our Statutory Lease Enfranchisement Solicitors in Manchester & London Can Help
The process of purchasing the freehold title to a property is not the same as buying a house.  A leaseholder must meet certain criteria for statutory leasehold enfranchisement rights to come into effect and the process can be complicated.  Therefore, specialist legal advice is recommended.
We are members of the Association of Leasehold Enfranchisement Practitioners and as such our ALEP accredited leasehold enfranchisement solicitors have vast experience of dealing with the complex nuances of the issues that can arise during a freehold purchase.
As specialist leasehold solicitors, our team can also advise on:
Right of First Refusal

Residents Associations
Leasehold Enfranchisement Price & Service Transparency
At Monarch Solicitors we provide highly competitive legal fees for clients wishing to buy their freehold.  We will provide you with a breakdown of the routine legal costs for a simple freehold purchase from the outset so that you can budget the statutory enfranchisement cost.
We have a 3 stage Process for uncontested statutory freehold purchases:
Eligibility checks and RICS valuation for the price payable
Drafting and serving the Section 5 Notice of Claim
Dealing with the freehold conveyancing and registration at Land Registry
It is difficult to estimate the true value for the cost of the freehold purchase price, however a freehold purchase price calculator can be found at Money Saving Expert which is a government funded body that provides independent advice for residential leaseholders.
As well as the freehold purchase price you will have to pay the landlords reasonable costs and valuation fees.  Stamp Duty may be payable if the purchase price is over a certain threshold.  Therefore, you should budget for the costs involved in buying the freehold.
More information about leasehold property can be found at the government website GOV.UK – Buying the Freehold.
Contact Our Freehold Purchase Solicitors
We would like to discuss your lease enfranchisement requirements directly to find out how we can help.
Please contact our leasehold house enfranchisement team by sending an email to us at [email protected] and one of our  solicitors shall call you back. 
Alternatively, please call our leasehold house enfranchisement solicitors on 0330 127 8888 for a free no obligation discussion.
Monarch Solicitors are a leading UK law firm and our award-winning Manchester solicitors, London solicitors and Birmingham solicitors offer their legal expertise nationally and internationally.
We are also able to leverage an international network spanning across Hong Kong, Turkey and Dubai to provide seamless assistance with cross-border matters relating to freehold purchases.
Call us for a free initial consultation

Most frequent questions and answers
Client satisfaction is paramount to use so we appreciate your feedback as it allows us to continually improve the service we provide 

Austin Kemp
Company
"Monarch Solicitors provide exceptional, skilled attorney who handles client's cases with compassion and understanding. I recommend her highly!"

Peter Istrate
Moxels Digital Agency
"Shazda, not just that advised me for the best solution but she went beyond in advising for future needs that we may be having at our creative agency, so much that we decided to work with them exclusively. I highly recommend!"

Katie Sharp
Company
"Used Monarch for a freehold Purchase. Excellent service was kept informed of the process. Always willing to have a chat if needed. Thanks in particular to Nasira for her help would definitely recommend"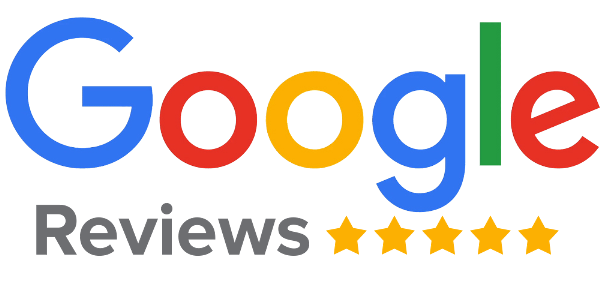 If you need legal advice fill in our enquiry form or contact us and one of our experts will get back to you as soon as possible.