Employment Law For Businesses
Solicitors in Manchester and London providing expert Legal Assistance On Flexible Working
Flexible working is becoming increasingly popular with more and more employers receiving flexible working requests. For some businesses flexible working will not be an option. Your business needs to understand how to construct a flexible working policy within the parameters of the law and to respond appropriately to flexible working requests. 
Employees have the right to request flexible working arrangements to their employer, whether it be varying the hours worked each day or working from home. 
It is important for employers to note that employees do not have a right to flexible working, they only have the right to request flexible working.
Responding to flexible working requests and creating policies is not as easy as it might appear. There are a number of guidelines and policies you need to adhere to in order to avoid defending a costly and time-consuming discrimination claim. 
Employers are not obliged to consent to any flexible working request from employees but you must consider any request reasonably. Failure of providing a reasonable explanation for dismissing a flexible working request can lead to employment disputes or discrimination claims at the employment tribunal.
Types of flexible working
There are a variety of flexible working initiatives involving the working hours, the pattern of work and the place of work. 
The types of flexible working an employee can ask for include:
Job sharing
Working part-time
Working from home
Flexitime – flexibility on start and finish times but working at the hours specified in the contract
Annualised hours
Compressed hours
What is the process for a flexible working request?
ACAS has published a Code of Practice to help employers comply with the law surrounding flexible working. They have advised the following steps when dealing with a request:
An employee makes a request in writing

If you need to, meet with the employee to discuss the request

Within 3 months of receiving the request you should approve, reject or suggest amendments to the request

Offer an appeal if the employee is unhappy with your decision

Start a trial period for the flexible working arrangement 
By coming to a flexible working arrangement, you are changing the employment contract permanently. You cannot change it back without agreement between both parties. 
Who can make a flexible working request?
An employee can make a flexible working request if they:
Are an employee (not a worker, contractor or agency worker)

Have worked for the company for 26 weeks or more. 

Have not made a flexible working request within the past 12 months
In some cases, you may want to extend your flexible working policy to include those who have worked for you for under 26 weeks to accommodate those with care responsibilities. You do not have a legal requirement to do so but it could be beneficial as you could face a discrimination claim if you do not make allowances in some circumstances. 
What should I consider when faced with a flexible working request?
Employers are under no statutory obligation to approve any flexible working requests, but the employer must consider all flexible working requests objectively and can reject such requests if it has a detrimental impact on the business. 
There are 8 circumstances in which you can reject a flexible working request. These are:
It will increase your business costs

It will affect the quality of your business

It will affect your ability to meet customer demands

It will affect your businesses performance

You will not be able to reorganise the work amongst the other staff

There would not be enough work at the times the employee wants to work

You will not be able to recruit more staff

You are planning a change to the structure of your business
When you are asserting one of these reasons you must have evidence and an explanation to back up your refusal. 
If you refuse to approve a flexible working request from an employee, the employee are entitled to appeal the decision.
As an employer, you need to ensure that you do not act hastily, otherwise, an unjustified reason to reject a flexible working request can lead to an employment dispute. If the employee believes their flexible working request was not dealt with in a reasonable manner, they can refer the matter to the employment tribunal or to the ACAS Arbitration Scheme. 
Employers also need to be wary of any potential discrimination claims raised by the employee if they reject a flexible working request. Even if the employer rejects a flexible working request based on one of the grounds above, this does not exclude the employer from the protected characteristics, such as gender or race, of the Equality Act. 
How can Monarch Solicitors help?
At Monarch Solicitors, we can advise on all aspects of flexible working. Our specialist employment solicitors have decades of experience dealing with employment issues. They are well equipped to deal with a whole manner of different cases no matter how big or small. 
Our team have had great success negotiating settlement offers, taking claims to the Employment Tribunal, and many more. Every person we represent receives the same high quality of treatment and personal service.
Contact our employment lawyers today
Whatever your issue our employment solicitors are here to help.
Call us on 0330 127 8888 for an initial consultation. Or email us on [email protected] and one of our team will get back to you.
Call us for a free initial consultation

Most frequent questions and answers
There are different types of flexible working you can request, these include:
Part-time: working less hours 

Flexitime: flexible start and finish times but working for the agreed hours as stated in your employment contract

Working from home

Working during school term time only

Job sharing: splitting the number of hours in work between employees in the same job role
Employers are not contractually obliged to consent to any flexible working requests. Common reasons why employers may reject flexible working requests are:
Flexible working will have a negative impact on business performance and profitability

It will affect the business's capacity in meeting customer demand

Unable to reorganise work amongst staff

Unable to recruit extra employees

It would incur in additional costs

There is not enough work for you to do during your requested hours

It would result in a change in planned structural changes to the business
Client satisfaction is paramount to use so we appreciate your feedback as it allows us to continually improve the service we provide 

Austin Kemp
Company
"Monarch Solicitors provide exceptional, skilled attorney who handles client's cases with compassion and understanding. I recommend her highly!"

Peter Istrate
Moxels Digital Agency
"Shazda, not just that advised me for the best solution but she went beyond in advising for future needs that we may be having at our creative agency, so much that we decided to work with them exclusively. I highly recommend!"

Katie Sharp
Company
"Used Monarch for a freehold Purchase. Excellent service was kept informed of the process. Always willing to have a chat if needed. Thanks in particular to Nasira for her help would definitely recommend"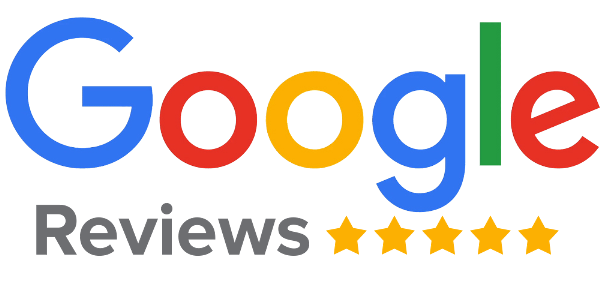 If you need legal advice, call our expert solicitors or fill in our enquiry form and we will get back to you as soon as possible.