Employment Law for Businesses
TUPE Solicitors in Manchester and London specialising in TUPE Transfers
The Transfer of Undertaking (Protection of Employment) (TUPE) is a regulation that protects and secure employees that are under the contract of employment when the business or employer change owners or the business transfers to another owner.
Under TUPE, employees have legal rights to transfer to the new employer on their existing terms and conditions of employment and with all their existing employment rights and liabilities intact (although there are special provisions dealing with old age pensions under occupational pension schemes).
When will a TUPE apply?
TUPE can apply in different scenarios such as when businesses changes ownership or when the service provision changes.
TUPE regulations can be applied to protect the employee rights under their contract of employment during different scenarios involving the change of business ownership or when the service provision changes hands.
Examples of when TUPE can apply include:
When a business buys all or part of another business

When two businesses merge together

A new contractor takes over activities from another contractor (known as 're-tendering')

A client takes over activities from a contractor (i.e. those activities are 'in-sourced')

A contractor takes over activities from a client (i.e. those activities are 'outsourced')
What does TUPE cover?
TUPE covers the rights, powers, duties and liabilities of employees' contracts of employment to preserve the employees' statutory rights and to protect their place of employment. Essentially, employees can work for their new employers under the existing contractual terms of their employment contract.
Employees cannot be dismissed if the sole or principle reason for the dismissal relates to the transfer itself and is not related to an economic, technical or organisational reason. A dismissal as a direct result of a TUPE transfer would constitute as unfair dismissal.
If an employee decides to object the transfer, their employment contract will automatically be terminated without a right for compensation.
Obligations of the Employer
Employers have the obligation to inform and consult their employees about the changes of service provision or transfer of the business. Depending on the size of the business, elected representatives may liaise with the business on your behalf or the business may directly consult with each employee.
According to the TUPE regulation, the facts that an employee is obliged to know includes:
The date of the business transfer

The reason for the business transfer

The Economic, Social and Legal implications for the affected employees.
It is important for employers to follow the procedures of a TUPE transfer. If the employer fails to consult employees about a possible TUPE transfer, employees may have a claim at the Employment Tribunal, which may result in compensation of up to 13 weeks' pay for each affected employee.
TUPE transfers may seem relatively straightforward, but in reality, employers need to handle TUPE transfers with the utmost care, otherwise the employee can bring a claim for unfair dismissal.
If you think a TUPE transfer is about to take place or has taken place, you should seek further advice from us at Monarch Solicitors if you are unhappy or not satisfied about the effect it has on you.
Legal Costs & Service Transparency
If you are considering taking Court action due to a breach of employment law the legal costs should be weighed against the amount likely to be received in damages.
We know it's important to your business that the legal costs of the dispute are kept under control so as to not affect your cash flow.
We'll not only ensure that you're aware of costs implications from the outset, we'll provide you with step-by-step cost estimates or fixed fees for each stage of the work. We'll also consider funding options to suit your business needs so you can be sure that our legal services are cost effective.
For more information regarding legal funding options, please click here for more information.
About our Employment Team
At Monarch Solicitors, our employment lawyers have vast experience, expertise, and knowledge in resolving all kinds of domestic and international employment disputes, whether it be complex or technical or simply a disagreement over pay and working conditions.
We have particular expertise in relation to the following areas:
Contact our Employment Solicitors
Our expert employment lawyers are available to discuss about all aspects of TUPE transfers.
Please contact our employment advisors for immediate assistance by sending an email to us at [email protected] and one of our employment solicitors shall call you back.
Alternatively, please call our employment solicitors in Manchester on 0330 127 8888 for a no obligation discussion.
Monarch Solicitors is a leading UK law firm with specialist employment solicitors ready to offer their expertise. Our award-winning Manchester solicitors, London solicitors and Birmingham solicitors offer their legal expertise nationally and internationally.
We are also able to leverage an international network spanning across Hong Kong, Turkey and Dubai to provide seamless assistance with cross-border matters relating to TUPE.

Call us for a free initial consultation

Most frequent questions and answers
The purpose of TUPE is to protect employees if the business in which they are employed changes hands. Its effect is to move employees and any liabilities associated with them from the old employer to the new employer by operation of law. TUPE is an acronym for the Transfer of Undertakings (Protection of Employment) Regulations. TUPE is a significant and often tricky piece of legislation adopted by the UK in order to implement the European Acquired Rights Directive.
TUPE applies every day to an enormous number of different business transactions and it is essential that employers of all sizes understand what employment liabilities can arise. TUPE can apply (to name but a few of many examples) when employers:
sell or buy part or all of a business as a going concern;

outsource or make a "service provision change" involving either (a) an initial outsourcing of a service

grant or take over a lease or licence of premises and operate the same business from those premises.
Employees who are employed in the undertaking which is being transferred have their employment transferred to the new employer. Employees can refuse to transfer (or "object"), but depending on the circumstances of the case, they can lose valuable legal rights if they do. TUPE states that "all the transferor's rights, powers, duties and liabilities under or in connection with the transferring employees' contracts of employment are transferred to the transferee". This all-embracing concept encompasses rights under the contract of employment, statutory rights and continuity of employment and includes employees' rights to bring a claim against their employer for unfair dismissal, redundancy or discrimination, unpaid wages, bonuses or holidays and personal injury claims etc.
Client satisfaction is paramount to use so we appreciate your feedback as it allows us to continually improve the service we provide 

Austin Kemp
Company
"Monarch Solicitors provide exceptional, skilled attorney who handles client's cases with compassion and understanding. I recommend her highly!"

Peter Istrate
Moxels Digital Agency
"Shazda, not just that advised me for the best solution but she went beyond in advising for future needs that we may be having at our creative agency, so much that we decided to work with them exclusively. I highly recommend!"

Katie Sharp
Company
"Used Monarch for a freehold Purchase. Excellent service was kept informed of the process. Always willing to have a chat if needed. Thanks in particular to Nasira for her help would definitely recommend"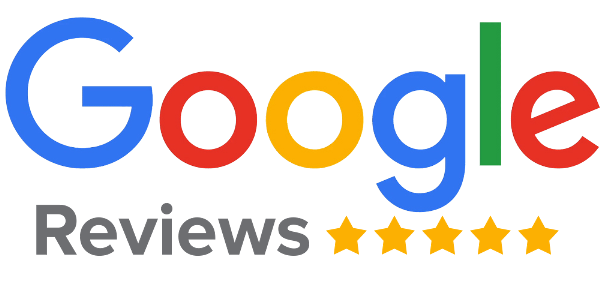 If you need legal advice, call our expert solicitors or fill in our enquiry form and we will get back to you as soon as possible.