Contract Disputes & Breach of Contract Solicitors in Manchester and London
A contract is a legally binding agreement forming the basis of the commercial relationships between at least two parties.  A contract dispute can arise when a party to the agreement breaches their contractual obligation.  If a breach of contract arises our specialist contract disputes solicitors can skilfully advise you on the best option to enforce the contract and limit any damage.
We enter into personal and business contracts in our day-to-day lives and unfortunately at some point you may get into a contractual dispute, whether it relates to employment, business partnerships, business deals, suppliers or customers and clients.  Whilst most disputes can be dealt with amicably between reasonable parties, sometimes professional legal advice and even litigation become necessary.
Monarch Solicitors' contract disputes team can quickly and efficiently review your contracts and help to resolve any type of contractual dispute, whether that is by negotiation or litigation.
Breach of Contract Claims
When a commercial dispute arises, it is vital to take early advice and action to prevent the dispute from escalating to avoid litigation.  If a settlement cannot be negotiated, breach of contract actions can be brought and resolved in the civil courts within a limitation period of 6 years for most commercial contracts.
The most common types of personal and business contract breaches are defective performance, delayed performance and complete non-performance of either express or implied terms. Our solicitors can review the contract, determine if any breaches have occurred and advise you on your legal options.
Although a contract or agreement need not be in writing, it is best practice to have a written contract to provide clarity on the obligations of each party.  If a contract dispute arose a written contract would be evidence of the party's intentions and agreed obligations.
Our specialist Commercial Contract Drafting Team can help draft clear terms and conditions and protect your rights and obligations under contract law and advise you on the consequences of entering into the contract before you commit yourself to it.
For more information on what to look for in Commercial Contracts, please read our FREE GUIDE – TOP 10 TIPS on Business Contracts.
Remedies for Breach of Contract
There are many ways in which our contract dispute solicitors can work with you to remedy a breach of contract, but the most common solutions would be:
Monetary Damages – a claim for a sum of money for loss or damage caused by the breach of contract;
Specific Performance – a court order, for the contract to be performed, and obligations to be carried out;
Declaration – a court order, declaring the contract null and void, obliging the party who has breached the contract to put the 'innocent party' back in the position he/she was in before the contract was entered into.
Injunctions – a court order preventing the offending party from taking certain actions.
 International Clients
If you have been in a commercial contract relationship with a UK business or individual, we can help you enforce your contract and recover any monies owed to you in the England & Wales courts and legal jurisdiction.
We tailor our advice and conduct a comprehensive review to resolve contractual disputes as smoothly as possible to protect the best interests of our clients and their business.
Alternative Dispute Resolution – Mediation & Arbitration
If you do not want to go to court or your commercial contract has an Alternative Dispute Resolution (ADR) clause in it, we can assist you in fighting your corner.  The main 2 types of ADR involve mediation and arbitration.
Mediation involves a third-party mediator who will investigate the underlying problems and help the parties negotiate a settlement. 
Arbitration involves an arbitrator is someone who investigates a commercial dispute in a similar way to the courts and has the power to impose a binding settlement on the parties involved.
Brexit & Breach of Contract 
If you are a business owner and are in a contract dispute as a direct result of Brexit, with another business, a supplier, or a customer, then our Brexit Team can assist in resolving your dispute.
Legal Costs & Service Transparency
If you are considering taking Court action due to a breach of contract the legal costs should be weighed against the amount likely to be received in damages.
We know it's important to your business that the legal costs of the dispute are kept under control so as to not affect your cash flow.
We'll not only ensure that you're aware of cost implications from the outset, but we'll also provide you with step-by-step cost estimates or fixed fees for each stage of the work. We'll also consider funding options to suit your business needs so you can be sure that our legal services are cost-effective.
For more information regarding legal funding options, please click here for more information.
About our Contract Disputes Team
At Monarch Solicitors, our commercial contracts lawyers have vast experience, expertise, and knowledge in resolving all kinds of domestic and international contract disputes, whether it be complex or technical or simply a disagreement over standard terms and conditions.
We have particular expertise in relation to the following areas:
Contact Our Contract Disputes Solicitors
If you would like to enquire about any matters regarding commercial contract disputes please complete our online contact form here or send an email to us at [email protected] and one of our solicitors shall call you back. 
Alternatively, please call our contract disputes solicitors on 0330 127 8888 for a no-obligation discussion.
Monarch Solicitors are an award-winning law firm with offices in Manchester and London serving clients nationally and internationally.
Call us for a free initial consultation

Most frequent questions and answers
Client satisfaction is paramount to use so we appreciate your feedback as it allows us to continually improve the service we provide 

Austin Kemp
Company
"Monarch Solicitors provide exceptional, skilled attorney who handles client's cases with compassion and understanding. I recommend her highly!"

Peter Istrate
Moxels Digital Agency
"Shazda, not just that advised me for the best solution but she went beyond in advising for future needs that we may be having at our creative agency, so much that we decided to work with them exclusively. I highly recommend!"

Katie Sharp
Company
"Used Monarch for a freehold Purchase. Excellent service was kept informed of the process. Always willing to have a chat if needed. Thanks in particular to Nasira for her help would definitely recommend"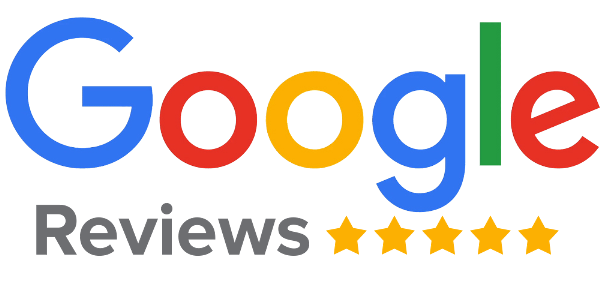 If you need legal advice, call our expert solicitors or fill in our enquiry form and we will get back to you as soon as possible.