UK Company Formation Solicitors in Manchester and London helping you set Up your business
Monarch Solicitors can offer advice on a wide range of company formation matters relating to forming a new limited liability company (LTD), a Limited Liability Partnership (LLP) or a Partnership for your new business venture. Our company formation solicitors have vast knowledge of forming UK companies and setting up UK businesses so that you can benefit from expert advice from the start.
The prospect of being an entrepreneur by starting a new business venture should be an exciting one, but in practice the process involved in setting up a business is blighted by numerous legislation and regulations in place which businesses need to abide by. Therefore, seeking professional legal advice is a must so that you understand what you are getting into and the wide array of legal implications that go along with starting and running a business.
Starting a new business venture requires time and effort to plan and research on the most appropriate business structure to adopt in relation to your business. This is an important decision to make, one that should not be taken lightly as it is important to form your business correctly at the outset. Incorporating the right business entity can allow the business the platform to meet the requirements of the business, understand the legislation and regulations the business has to follow, and understanding your legal obligations as the business owner or director.
If you are considering starting up your own business, our company formation solicitors can advise on the best way to form your company based on your specific business requirements and advise you on the legal implications of each business structure in respect of your business.
The Services We Can Provide
When you start up your business we can provide expert legal advice on:
Business formation and registration of new UK companies and 'off the shelf' companies
The Different Types of Legal Business Structures
The following business structures in the UK are:
Sole trader
Partnership
Limited liability partnership (LLP)
Private limited company (LTD)
Public limited company (PLC)
Charity
Non-profit organisation
Each business structure has its own legal obligations and protections. When choosing the right business structure for your business, it is important to identify the pros and cons of each structure in relation to the specific needs of your business. We can help advise you on the most appropriate business structure to establish and grow your business for the long-term outlook.
As well as providing legal support on the company formation, we can help you understand your role as a business owner or director, and your legal responsibilities and ongoing compliance with changes in legislation and regulations.
How Monarch Solicitors can help?
Whatever the type or size of your business, it is imperative to seek legal advice on the right type of business structure to incorporate to meet the specific needs of your business.
At Monarch Solicitors, our corporate solicitors have the expertise to help turn your business idea into reality. We can help get your business up and running quickly and efficiently, as well as advising and guiding you on all legal aspects and liabilities in relation to company formation.
Every business is different in regards to the industry sector, how a business trades, and the goals of the business. With this in mind, we can provide bespoke advice unique to your circumstances, so that you can navigate in uncharted waters of all the complex procedures involved when setting up a business to help you achieve your desired outcome.
We will work closely with you to understand your business and the requirements of the business, to advise you on the best way of forming your business to meet the specific needs of your business and allowing you to understand your legal obligations as the business owner. This provides us the platform to make informed strategies and resolutions in the best interests of you and your business' long-term strategy.
Contact our Company Formation Solicitors
If you would like to enquire about any matters relating to UK company formations or business set up, please complete our online contact form here or send an email to us at [email protected] and one of our company formation solicitors shall call you back. Alternatively, please call our business set up solicitors on 0330 127 8888 for a no obligation discussion.
Monarch Solicitors are a leading UK law firm with corporate legal teams in both Manchester and London.
We are also able to leverage an international network spanning across Hong Kong, Turkey and Dubai to provide seamless assistance with cross-border matters relating to company formations.

Call us for a free initial consultation

Most frequent questions and answers
Limited liability is where the business becomes a separate distinct legal entity from the business owners. This means that the finances and assets of the business owner and the company are completely separate. Therefore, business owners are only liable for the amount they have invested into the business. They would not be liable for any losses or debts incurred by the business. This reduces the business owner's personal exposure to financial risk if the business were to incur debts or become insolvent.
A private limited company (LTD), public limited company (PLC), and limited liability partnership (LLP) all have limited liability, whilst business entities under a sole trader or partnership do not have limited liability.
Any individual of any nationality may register a limited company subject to a few conditions:
They are not an undischarged bankrupt;

They have not been restrained by court order;

They are not subject to UK govern
However, Monarch Solicitors can help with:
Preparing partnership agreements;

Preparing shareholder agreements;

Preparing articles of association;

 

Selling, buying or leasing commercial property;

 

Obtaining licences to trade.
Under company law, all companies must have Articles of Association which sets out the internal rules of the company and governs the company's operations and affairs. A typical Articles of Association consists of:
Voting rights of shareholders
Details of shares and dividends and how they can be issued and transferred
Details of general meetings
Directors' responsibilities
Procedures on how to appoint and remove a director
Decision making power
If the provisions within the Articles of Association are not adhered to, a claim or an injunction can be made against the directors to prevent violation of the Articles of Association. 
Client satisfaction is paramount to use so we appreciate your feedback as it allows us to continually improve the service we provide 

Austin Kemp
Company
"Monarch Solicitors provide exceptional, skilled attorney who handles client's cases with compassion and understanding. I recommend her highly!"

Peter Istrate
Moxels Digital Agency
"Shazda, not just that advised me for the best solution but she went beyond in advising for future needs that we may be having at our creative agency, so much that we decided to work with them exclusively. I highly recommend!"

Katie Sharp
Company
"Used Monarch for a freehold Purchase. Excellent service was kept informed of the process. Always willing to have a chat if needed. Thanks in particular to Nasira for her help would definitely recommend"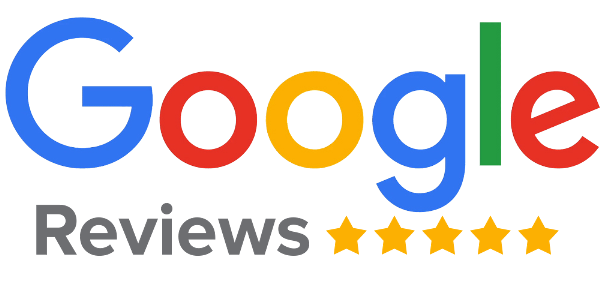 If you need legal advice, call our expert solicitors or fill in our enquiry form and we will get back to you as soon as possible.