Commercial Litigation Solicitors
Commercial Litigation Services
Commercial Litigation Solicitors & Dispute Resolution Solicitors in Manchester and London
Commercial disputes can often arise unexpectedly and can disrupt the ambitions and cash flow of any individual or business. Our commercial litigation solicitors have a strong reputation for dealing with all aspects of litigation from complex advisory work to high value disputes.
When a business dispute arises, Monarch Solicitors are ready to assist to provide rapid provide pragmatic advice and support to minimise any potential negative impacts on your business, such as loss of money or reputation and supply chains.
We provide clear upfront practical advice on the merits and the issues involved so that you can make an informed decision on resolving your business dispute through dispute resolution procedures or formal commercial litigation.
Cost effective and quick dispute resolution is usually the best solution however, should we need to resolve the dispute through the County court or High Court, we shall hold back no punches.
Our law firm, handles all types of cases from day to day disputes and litigation to high-profile class action on behalf of local business and SME's to larger corporations whether that relates to bringing or defending proceedings or dispute resolution through robust negotiations.
Commercial Litigation Claims
We appreciate the stress and disruption that litigation or the threat of litigation can cause to a business.
Working closely with you, our experienced commercial litigation solicitors will manage all aspects of your dispute, including:
Initial advise you on whether you have a valid claim from the start
Advise you if you have a valid defence or if you should seek to settle
Gather evidence to support your position
Ongoing detailed and thorough investigation and risk analysis throughout the case
Help develop strategies in order to ensure you have the best chance at the best outcome
Draft court proceedings, such as the particulars of claim or defence or begin alternative dispute resolution
Comply with court directions
Make any interim/urgent applications
Represent you at case management conferences, pre-trial hearings and the final trial in the commercial courts
Arrange barrister advice and representation where necessary
Enforce any interim or final judgments
Apply for costs orders
International Litigation Solicitors, UK
If you are in a cross boarder commercial dispute with a UK business or individual, we can help you enforce your contract terms and recover any monies owed to you through the commercial courts or through international arbitration.
If you are based outside the EU or are in a country that signatory to the Lugano Convention 2007 (Iceland, Switzerland, Norway and Denmark) the court will consider if England and Wales is the most appropriate place in which to bring your claim and ensures that the resulting judgment can be recognised and enforced across borders.
We tailor our advice and conduct a comprehensive review to resolve commercial litigation disputes as smoothly as possible to protect the best interests of our clients and their business.
In order to protect commercial relationships that you might wish to maintain, we aim to settle most disputes as quickly and confidentially as possible. If that is not possible, then Monarch's specialist team will fight your corner to ensure your position is protected and your needs and objectives are met.
Alternative Dispute Resolution – Mediation & Arbitration
If you do not want to go to court or your commercial contract has an Alternative Dispute Resolution (ADR) clause in it, we can assist you in presenting your and fighting your corner. The main 2 types of ADR involve mediation and arbitration.
Mediation involves a third-party mediator who will investigate the underlying problems and help the parties negotiate a settlement.
Arbitration involves an arbitrator is someone who investigates a commercial dispute in a similar way to the courts and has the power to impose a binding settlement on the parties involved.
We also advise and represent businesses in the London Court of International Arbitration.
Brexit & Dispute Resolution
If you are a business owner and are in a commercial litigation dispute as a direct result of Brexit, with another business, a supplier, or a customer, then our Brexit Team can assist in swift and dispute resolution.
About our Commercial Litigation Team
Our team has the experience in dealing with small matters or complex cases, and can support you in County Court, High Court or Tribunals. We regularly act for SME's whether they are a company, partnerships or owner managed.
As a full service practice, our specialist litigation lawyers advise on a broad range of matters, including:
Construction disputes
Partnership disputes or dissolution
Company and employee fraud
For more information on Commercial Litigation, please read our FREE Guide – TOP 10 Tips on Commercial Litigation by clicking here.
Legal Costs & Service Transparency
We offer a transparent pricing structure, and can potentially offer a Conditional Fee Agreement or arrange After the Event Insurance to help you with commercial litigation costs.
If you are considering taking Court action the costs of litigation should be weighed against the amount likely to be received in damages.
We know it's important to your business that the legal costs of the dispute are kept under control so as to not affect your cash flow.
We'll not only ensure that you're aware of costs implications from the outset, we'll provide you with step-by-step cost estimates or fixed fees for each stage of the work. We'll also consider funding options to suit your business needs so you can be sure that our legal services are cost effective.
For more information regarding legal funding options, please click here for more information.
Contact Our Commercial Litigation Solicitors in Manchester and London, UK
If you would like to enquire for any of our commercial litigation services please complete our online contact form here or send an email to us at [email protected] and one of our commercial litigation solicitors shall call you back.
Alternatively, please call our commercial litigation solicitors on 0330 127 8888 for a free no obligation discussion.
Monarch Solicitors is a leading UK law firm with specialist commercial litigation solicitors ready to offer their expertise. Our award-winning Manchester solicitors, London solicitors and Birmingham solicitors offer their legal expertise nationally and internationally.
Call our commercial litigation solicitors for a free initial consultation

Most frequent questions and answers
All businesses that trade with overseas companies or sell to customers globally must be fully aware of and comply with any commercial law that applies within that country. International commercial regulations, including the Distance Selling Regulations for example, could apply to your business's activities. There can be high penalties for any business that fails to comply with these regulations.
In the first instance, you should try to negotiate with the debtor. If this fails, then there are a number of routes you can go down.  It is advisable to first send out a letter before action demanding immediate payment. If the debtor disputes the outstanding amount, a solicitor can negotiate on your behalf to agree an acceptable settlement. If a settlement cannot be agreed, then other dispute resolution methods such as mediations or court proceedings will need to be considered.
You should not ignore a statutory demand, even if you believe it is an error. You have 18 days to respond to the statutory demand. If you do not respond, the creditor can either issue a Bankruptcy Petition against you or apply to 'wind up' your company to force it into compulsory liquidation. Therefore, it is advisable to challenge the statutory demand and try to negotiate with the creditor on a settlement.
Client satisfaction is paramount to use so we appreciate your feedback as it allows us to continually improve the service we provide 

Austin Kemp
Company
"Monarch Solicitors provide exceptional, skilled attorney who handles client's cases with compassion and understanding. I recommend her highly!"

Peter Istrate
Moxels Digital Agency
"Shazda, not just that advised me for the best solution but she went beyond in advising for future needs that we may be having at our creative agency, so much that we decided to work with them exclusively. I highly recommend!"

Katie Sharp
Company
"Used Monarch for a freehold Purchase. Excellent service was kept informed of the process. Always willing to have a chat if needed. Thanks in particular to Nasira for her help would definitely recommend"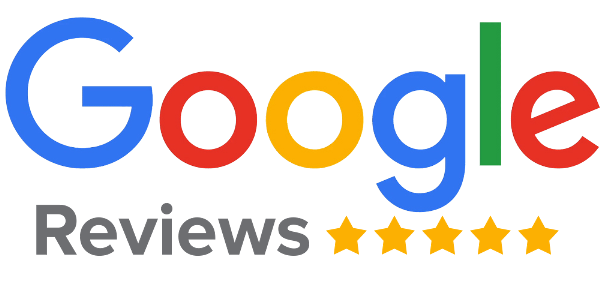 If you need legal advice, call our expert solicitors or fill in our enquiry form and we will get back to you as soon as possible.