Loan Agreement Solicitors in Manchester and London
Monarch Solicitors can provide advice to both companies and lenders regarding loan agreements. There are certain terms and conditions in a loan agreement which companies need to be aware of as these can have an impact on the cash flow of your business. Our solicitors have years of experience in dealing with all aspects of loan agreements so you can rest assured you are receiving expert and knowledgeable advice. 
If you are in need of liquidity or quick access to finance, getting a loan is usually the first idea that pops to mind. When obtaining a loan, a contract, also known as a loan agreement, will be drawn up to state the terms and conditions of the loan. A loan agreement is a legally binding contract so before signing the loan agreement it is wise to review the contract to understand the obligations placed on you when acquiring the loan.
Each loan agreement will be unique to match to the circumstances of the borrower and to the specific transaction. However, a typical loan agreement will state the conditions the borrower has to meet before funds are released, the length of the agreement, how the loan should be paid back, the charges and interest of taking the loan, and whether there is any security for the lender.
Loan Agreement Terms
Conditions precedent – these are conditions that a lender will need meeting before they will release any funds
Interest – It is rare that interest will not be charged on a loan, so it is important to look at what the rate is and how much you will pay back.
Repayment and pre-payment terms – This will cover how and when the loan will need to be repaid and whether the borrower can pay earlier.
Indemnities – This is a promise for a borrower to pay the lender for a particular type of loss arising.
Representations and Warranties
Financial covenants – these define in financial terms the parameters a borrower may operate their business, including regular monitoring of the borrower's financial position or means of imposing financial discipline on a borrower.
Events default – This gives lenders a right to demand early repayment if certain events occur. These are included as a lender does not have an automatic right to demand early repayment.
Security for Lending – if the loan is a secured loan, then it will be secured against property, a business or assets of the borrower which will transfer to the lender in the event of default.
Secured and Unsecured Loans
A secured loan is when the loan is secured against an asset. If the loan is not repaid then the lender can recoup the loan by seizing the asset.
An unsecured loan are loans that do not require security but the amount you can borrow will depend on your credit rating and financial status.
Types Of Security For Loans
When providing a loan, lenders may require reassurance that the borrower has the financial viability or stability to pay back the loan. A lender would be more willing to provide a loan if there was security in place in the event that the borrower cannot pay back the loan.
The types of security a borrower can provide when obtaining a loan include:
Third party guarantee and indemnity – this is where a third party provides security or guarantee that they will pay the lender should the borrower fail to pay back
Equity charge over shares – obtaining a charge over any shares owned by the borrower or any directors of the business
Personal guarantees – this is where the borrower has any personal assets that can be used as security
Loan Agreement Disputes
Loan agreement disputes can occur particularly if there is a change in circumstances of any party in the agreement or if there is a dispute of one of the causes or conditions of the loan agreement, or if there are any miscalculation or hidden interest charges the borrower was not aware of.
If you are involved in a loan agreement dispute it is best to rectify the problem as soon as possible, particularly for small businesses, as a dispute could halt access to the loan which could have a detrimental impact on the finances of the business and have a negative impact on the performance of the business.
Our expert solicitors can help you resolve your dispute with your best interests in mind by advising on the most appropriate steps.
How Can Monarch Solicitors Help With Loan Agreements?
Loan agreements can be complex and full of financial jargon so it is important to understand what you are signing up for.
At Monarch Solicitors we can assist if you need a loan agreement drafting, reviewing and advising on a loan agreement, or help with any disputes over loan agreements.
We can act for both borrowers and lenders advising on the conditions of any loan agreements and the associated risks involved to help you protect your interests.
We can also advise individuals and companies providing security and guarantees, and their obligations under the loan agreement if the borrower went into default.
Contact Our Loan Agreement Solicitors
If you would like to enquire about any matters relating to loan agreements please complete our online contact form here or send an email to us aa [email protected] and one of our solicitors shall call you back. Alternatively, please call our loan agreement solicitors on 0330 127 8888 for a no-obligation discussion.
Monarch Solicitors are a leading law firm in the UK with offices in Manchester and London.
We are authorised and regulated by the Solicitors Regulation Authority.
We are also able to leverage an international network spanning across Hong Kong, Turkey and Dubai to provide seamless assistance with cross-border matters relating to loan agreements.
Call us for a free initial consultation

Most frequent questions and answers
The governing law is the law of the jurisdiction in which the Loan Agreement will be entered into. Often the parties select the jurisdiction where the Lender resides. If the Loan Agreement relates to the purchase of certain assets, then the location of those assets is selected.
Section 189 of the Consumer Credit Act 1974 defines a non-commercial agreement as "a consumer credit agreement or a consumer hire agreement not made by the creditor or owner in the course of a business carried on by him." In other words, if the Lender provides loans as part of the Lender's course of business, the Lender's loan will likely be considered a commercial agreement and the Consumer Credit Act will apply.
There is no requirement for a witness or notary public to witness the signing of the Loan Agreement. However, depending on the nature of the loan and the governing law of the jurisdiction in which you're entering into the loan, you may be required to have witnesses or a notary public witness the Loan Agreement. Even if it is not required, having an objective third party witness the signing of the loan agreement will be better evidence when you need to enforce the repayment of the loan.
Client satisfaction is paramount to use so we appreciate your feedback as it allows us to continually improve the service we provide 

Austin Kemp
Company
"Monarch Solicitors provide exceptional, skilled attorney who handles client's cases with compassion and understanding. I recommend her highly!"

Peter Istrate
Moxels Digital Agency
"Shazda, not just that advised me for the best solution but she went beyond in advising for future needs that we may be having at our creative agency, so much that we decided to work with them exclusively. I highly recommend!"

Katie Sharp
Company
"Used Monarch for a freehold Purchase. Excellent service was kept informed of the process. Always willing to have a chat if needed. Thanks in particular to Nasira for her help would definitely recommend"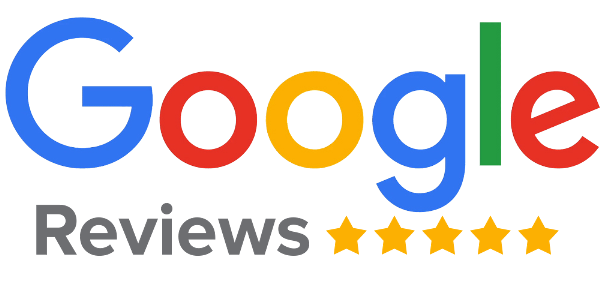 If you need legal advice, call our expert solicitors or fill in our enquiry form and we will get back to you as soon as possible.