Regulatory & Disciplinary
GDPR Solicitors in Manchester and London with expert knowledge of The General Data Protecion Regulation
All businesses and organizations in the United Kingdom, who handle personal data, have to comply with the UK General Data Protection Regulation (GDPR) adopts the previous EU GDPR with some tailormade technical amendments made under the Data Protection Act 2018.
In the digital age where personal data is constantly being generated and shared, the need for robust data protection measures has become increasingly crucial. This is where the General Data Protection Regulation (GDPR) comes into play. GDPR is a comprehensive data protection regulation that was implemented in 2018 to safeguard the privacy rights of individuals within the European Union (EU). Its significance extends beyond the borders of the EU, as it applies to any organization that processes the personal data of EU residents. By establishing stringent rules and principles, GDPR aims to ensure the secure and lawful processing of personal data, giving individuals greater control over their information in an era of rapid technological advancement.
Data protection and privacy rights are essential for individuals as they provide control over personal information, ensure personal security, foster trust and transparency, enable personalized experiences, safeguard freedom of expression, prevent discrimination, and promote ethical use of data. Upholding these rights is vital in establishing a secure, fair, and respectful digital environment for individuals.
GDPR's broad application ensures that individuals within the EU enjoy consistent data protection rights and that organizations handling their personal data adhere to strict privacy standards, regardless of their geographical location.
Key principles of GDPR
The General Data Protection Regulation (GDPR) is based on several key principles that organizations must adhere to when processing personal data. These principles are designed to ensure the protection of individuals' privacy and data rights. The key principles of the GDPR include:
Lawfulness, fairness, and transparency
Purpose limitation
Data minimization
Accuracy
Storage limitation
Integrity and confidentiality
Accountability
GDPR enforcement is an ongoing process, and DPAs continue to investigate and take action against organizations that violate data protection regulations. The fines serve as a deterrent and a reminder to businesses about the importance of ensuring compliance with the GDPR's requirements to protect individuals' privacy and data rights.
How can Monarch Solicitors help?
Our team has the expertise and experience to provide practical bespoke legal advice on GDPR compliance to suit your business situation. To help you tread carefully in this complicated area of the law, we can provide GDPR related legal services including:
Guiding you through the essential steps for compliance by assessing the GDPR needs in your unique situation;

Formulating a complaint GDPR strategy for you;

Drafting privacy and cookies notices and your website GDPR contents to meet your needs 

Advising on contractual terms or drafting contracts involving GDPR compliance

Advising on GDPR compliant online marketing strategy

Advising on international transfer of personal data including outside of the EEA

Assisting in handling data breaches and related issues
Non-compliance can lead to serious consequences in both financial loss or reputational damage to your business. It is worth securing the benefits of proper GDPR legal advice. Our GDPR solicitors can provide you with a wide-ranging legal service to suit your needs.  
Contact Our GDPR Solicitors
We would like to discuss GDPR directly to find out how we can help.
Please contact our GDPR team by sending an email to us at [email protected] and one of our solicitors shall call you back. 
Alternatively, please call our GDPR solicitors on 0330 127 8888 for a free no-obligation discussion.
Monarch's award-winning legal team are based in Manchester and London, serving clients nationally.
We are also able to leverage an international network spanning across Hong Kong, Turkey and Dubai to provide seamless assistance with cross-border matters relating to GDPR.
Call us for a free initial consultation

Most frequent questions and answers
Lawfulness, fairness and transparency.

Purpose limitation.

Data minimisation. 

Accuracy. 

Storage limitation.

Integrity and confidentiality (security)

Accountability.
The abbreviation GDPR stands for Global Data Protection Regulation. 
Client satisfaction is paramount to use so we appreciate your feedback as it allows us to continually improve the service we provide 

Austin Kemp
Company
"Monarch Solicitors provide exceptional, skilled attorney who handles client's cases with compassion and understanding. I recommend her highly!"

Peter Istrate
Moxels Digital Agency
"Shazda, not just that advised me for the best solution but she went beyond in advising for future needs that we may be having at our creative agency, so much that we decided to work with them exclusively. I highly recommend!"

Katie Sharp
Company
"Used Monarch for a freehold Purchase. Excellent service was kept informed of the process. Always willing to have a chat if needed. Thanks in particular to Nasira for her help would definitely recommend"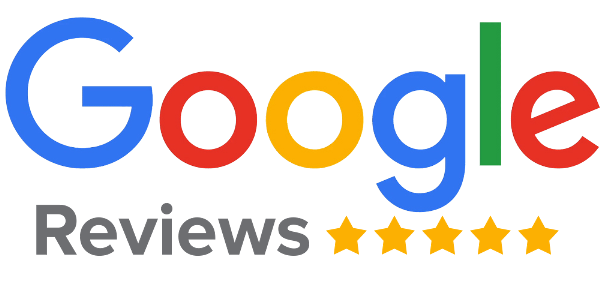 If you need legal advice fill in our enquiry form or contact us and one of our experts will get back to you as soon as possible.