Commercial Debt Recovery Solicitors
Commercial Debt Recovery & Debt Collection Solicitors in Manchester and London
As a business, unpaid invoices or debts can adversely affect your cashflow. Debt collection is a vital function and if this is not possible it is important to start debt recovery proceedings as soon as possible. At Monarch Solicitors, our trusted commercial debt recovery solicitors will manage the debt recovery process through to debt collection, litigation and enforcement. 
How our Business Debt Recovery Lawyers Can Help
Over the years we have acted for a wide range of businesses, recovered thousands of pounds for our clients and achieved an enviable success rate.
Regardless of whether your debt is a complex disputed debt or a simple undisputed debt, we shall tailor our approach to suit your business needs and ensure fast professional and cost-effective legal action.
Our commercially focused team of legal professionals settle most cases quickly without the need for formal court action to keep your costs low.  Where this isn't possible, we shall issue court proceedings and advise you on the most strategic action.
Where a business is claiming payment of a debt from an individual (including a sole trader) it must comply with the Pre Action-Protocol for Debt claims.
Undisputed Debt Collection – County Court Route and Insolvency Route
Where a debt is not disputed here are two main methods of debt recovery.
The most popular method is by way of obtaining a County Court Judgment (CCJ) and the alternative method is through insolvency proceedings.
Under the CCJ procedure we shall send a formal letter before action to demand payment of the debt owed to your business.  This will contain a warning that if payment is not made within the specified time, we shall proceed to issue court action and seek additional costs of the action from the debtor.
Under the insolvency option we shall issue a statutory demand to the debtor who then has a set period of time to pay the debt.  This will contain a warning that if payment is not made in the specified time, we shall proceed to issue either a winding up or bankruptcy petition.
Each method has its own advantages and disadvantages and our commercially focused debt recovery lawyers shall carefully guide you through the risks and benefits so you can decide which route is best for your business to follow.
Disputed Debt Recovery
If a debtor disputes the amount you are claiming, this will more than likely be a contract dispute rather than debt recovery.
Our contract dispute solicitors can offer specialist advice on the contractual position and what steps you will need to take in order to give you the best chance to recover your debt successfully.
We will review the contract, the claim and the defence and evaluate the chances of your position being successful.  We shall explain your options to you and the risks and benefits of each option.
Claiming Interest & Compensation from the Debtor
Compensation for late payment of invoices can be claimed from other businesses under the Late Payment of Commercial Debts (Interest) Act 1998 as long as there is not a different rate set out in any contract. This amount will be on top of any outstanding debt.
Brexit & Commercial Debt Recovery
Our Brexit Team can advise you on the potential impact of Brexit on your existing and future cross-border commercial debts involving EU territories, including strategies for mitigating risk and preserving contract value.
International Commercial Debt Recovery & Collection
There are many opportunities for business worldwide but there are also many challenges, including cross border debt recovery and collection.
Whether your organisation operates solely in the UK, or across national borders, flexible and pragmatic relationships with a global network of associated law firms enable us to deal with overseas debt recovery across all sectors on a multi-jurisdictional basis.
If you are based outside the EU or are in a country that signatory to the Lugano Convention 2007 (Iceland, Switzerland, Norway and Denmark) the court will consider if England and Wales is the most appropriate place in which to bring your claim and ensures that the resulting judgment can be recognised and enforced across borders. 
Debt Recovery and Contractual Payment Clauses
Our contract drafting solicitors can review your contract and especially the payment clauses to ensure that in a debt recovery situation the contract would allow you to:
Recover 8% interest and a fixed sum of £40-£100 (dependent on the level of debt) for overdue invoices under the Late Payment of Commercial Debts (Interest) Act 1998
Recover higher rates in courts costs in fast-track and multi-track court cases
Recover legal costs under contract law in the small claims court
Recover pre-litigation costs of legal advice and letters before action
Recover your in-house credit control and administrative costs
Types of Debt Recovery services we offer
At Monarch Solicitors, we offer a fast, efficient service to recover monies owed to your business.
We are experts in a range of different debt recovery services and regularly advise on:
Business debt recovery

Bulk debt collection

Letters before action
Statutory demands
Small claims
County Court and High Court action
Payment Plans and settlement agreements
General debt recovery and contract advice
International debt collection
Enforcing judgements & debt collection
Enforcement of arbitration and adjudication awards
Claiming contractual and statutory interest
Claiming compensation and costs under late payment legislation
Security, mortgages and charging orders
Asset search reports
Full trace reports
Employment reports
Company check reports
Debt Recovery Costs & Service Transparency
We recognise how important certainty of costs and value is for our clients and will always seek to agree fixed fee pricing structure and commission.  As part of our service we shall take the time to understand your goals and objectives to enable us to provide you with focused, cost efficient debt recovery support.
More information about the way we charge is available on our litigation funding options page.
Contact Our Commercial Debt Recovery Solicitors in Manchester & London
If you would like to speak to one of our business debt recovery solicitors please complete our online contact form here or send an email to us at [email protected] and one of our commercial debt recovery lawyers shall call you back.
Alternatively, please call our commercial debt recovery solicitors on 0330 127 8888 for a free no obligation discussion.
We have specialist business debt recovery solicitors based at our Manchester and London offices offering a personal service, nationally and internationally.
Call us for a free initial consultation

Most frequent questions and answers
Personal debt collection agencies don't have any more legal powers than you do, so they will usually pursue the debt by simply chasing the debtor using demand letters, which are often ignored. In return, private debt collectors will then often deduct a percentage of the amount they eventually get back for you. Alternatively, a letter from a solicitor is often enough to prompt a debtor to take action and repay, especially as the next step is usually for a solicitor to issue legal proceedings to recover the debt on your behalf.
As each case has to be judged on its own merits, the type of debt collection action will depend on certain criteria such as the amount of the debt, the profile of the debtor and the feasibility of recovering our costs. You can utilise some of the following options to recover your Judgment debts:
Bailiff Services

Oral Examinations in Court

Investigations for any assets

Statutory Demands towards the petitioning for a winding up order

Bankruptcy for individuals or the Winding Up of limited companies
According to the Limitation Act 1980, you have six years to pursue an unpaid debt from the date payment falls due. Once a debt is over six years old, the debt becomes 'statute barred'. A statute barred debt means the debtor has no obligation by law to pay the amount outstanding. The debt can still be pursued through a County Court Claim, but the onus would be on the claimant to prove that the time frame has not elapsed as the debtor can use statute barred debt as a defence to the claim for not paying the debt.
Client satisfaction is paramount to use so we appreciate your feedback as it allows us to continually improve the service we provide 

Austin Kemp
Company
"Monarch Solicitors provide exceptional, skilled attorney who handles client's cases with compassion and understanding. I recommend her highly!"

Peter Istrate
Moxels Digital Agency
"Shazda, not just that advised me for the best solution but she went beyond in advising for future needs that we may be having at our creative agency, so much that we decided to work with them exclusively. I highly recommend!"

Katie Sharp
Company
"Used Monarch for a freehold Purchase. Excellent service was kept informed of the process. Always willing to have a chat if needed. Thanks in particular to Nasira for her help would definitely recommend"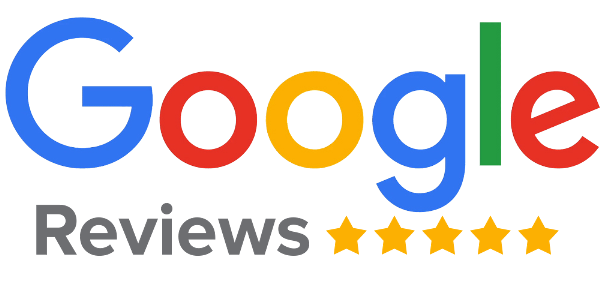 If you need legal advice, call our expert solicitors or fill in our enquiry form and we will get back to you as soon as possible.