International And Cross-Border Disputes
Cross Cultural Mediation Solicitors
Cross-cultural mediation is a specialised form of mediation that focuses on resolving disputes between parties from different cultural backgrounds. It involves mediators who are sensitive to cultural differences, facilitate effective communication, and adapt their approach to accommodate diverse conflict resolution styles and norms. The goal is to reach a mutually acceptable resolution that respects cultural perspectives and promotes understanding and collaboration.
A good cross-cultural mediation solicitor possesses specific qualities and skills that enable them to effectively navigate the complexities of mediating disputes between parties from different cultural backgrounds. Here are some key attributes of a competent cross-cultural mediation solicitor:
Cultural Competence: A good cross-cultural mediation solicitor has a deep understanding of different cultures, their values, norms, and communication styles.
Communication Skills: Effective communication is crucial in cross-cultural mediation. A skilled solicitor can bridge language barriers, adapt their communication style to accommodate cultural differences, and facilitate clear and constructive dialogue between parties.
Neutrality and Impartiality: A good cross-cultural mediation solicitor remains neutral and impartial throughout the process. They treat all parties with fairness and respect, avoiding favouritism or bias.
Flexibility and Adaptability: Cross-cultural mediation often requires solicitors to adapt their approach to accommodate diverse cultural norms and conflict resolution styles.
Problem-Solving and Creativity: Skilled cross-cultural mediation solicitors are good at problem-solving and generating creative solutions that consider cultural differences.
Empathy and Cultural Sensitivity: A good solicitor understands and empathises with the cultural perspectives and experiences of the parties involved.
Cross-Cultural Negotiation Skills: Negotiation is a fundamental aspect of cross-cultural mediation. A solicitor with strong negotiation skills can navigate cultural differences, find common ground, and facilitate constructive dialogue that leads to mutually beneficial outcomes.
Knowledge of International Laws and Practices: A competent cross-cultural mediation solicitor has a solid understanding of international laws, treaties, and practices relevant to cross-border disputes.
When it comes to cross-cultural mediation, choosing the right solicitors can make a significant difference in achieving successful resolutions. Monarch Solicitors stands out as the ideal choice for several reasons. With a team of skilled and culturally competent solicitors, Monarch Solicitors brings a deep understanding of diverse cultural backgrounds, ensuring sensitivity and respect throughout the mediation process. Their effective communication skills and ability to bridge cultural gaps facilitate meaningful dialogue, leading to mutually beneficial outcomes. Moreover, Monarch Solicitors' commitment to neutrality, adaptability, and creative problem-solving ensures that clients receive personalized and culturally sensitive solutions. With their extensive experience and knowledge of international laws, Monarch Solicitors provides clients with confidence and reassurance in handling complex cross-border disputes. When seeking cross-cultural mediation solicitors, choosing Monarch Solicitors means entrusting your case to a team that combines expertise, cultural understanding, and a dedication to achieving positive results.
Contact Our Cross Cultural Mediation Lawyers and advocates in Manchester, Birmingham and London, UK
If you would like to enquire for any of our cross cultural mediation services please complete our online contact form here or send an email to us at [email protected] and one of our DIFC Court advocates shall call you back.
Alternatively, please call our cross cultural mediation lawyers on 0330 127 8888 for a free no obligation discussion.
Monarch Solicitors is a leading UK law firm with specialist cross cultural mediation solicitors ready to offer their expertise. Our award-winning Manchester solicitors, London solicitors and Birmingham solicitors offer their legal expertise nationally and internationally.
Call us for a free initial consultation

Most frequent questions and answers
Cross-cultural mediation is a process that involves resolving conflicts or disputes between parties from different cultural backgrounds. In a globalized world, legal disputes often involve individuals or organizations with diverse cultural perspectives and values. Cross-cultural mediation recognizes and addresses these cultural differences to facilitate effective communication, understanding, and resolution. It is essential because it promotes fairness, inclusivity, and cultural sensitivity in the legal process, leading to more satisfactory outcomes for all parties involved.
Cross-cultural mediation differs from traditional mediation approaches primarily in its acknowledgment and integration of cultural factors. Traditional mediation tends to focus on the legal issues at hand without explicitly considering the cultural nuances and differences that may impact the parties' perceptions, expectations, and communication styles. Cross-cultural mediation, on the other hand, takes into account these cultural aspects, including language barriers, cultural norms, values, and beliefs, to facilitate effective dialogue and promote understanding between the parties.
Customised mediation is specifically designed to address cultural barriers and improve the chances of a successful resolution in cross-cultural disputes. It takes into account cultural differences in communication styles, norms, values, and expectations. By creating an inclusive and culturally sensitive environment, customised mediation promotes effective dialogue, mutual understanding, and the exploration of creative solutions that consider the unique cultural perspectives of all parties involved. This increases the likelihood of reaching a resolution that is mutually satisfactory and sustainable in cross-cultural contexts.
Client satisfaction is paramount to use so we appreciate your feedback as it allows us to continually improve the service we provide 

Austin Kemp
Company
"Monarch Solicitors provide exceptional, skilled attorney who handles client's cases with compassion and understanding. I recommend her highly!"

Peter Istrate
Moxels Digital Agency
"Shazda, not just that advised me for the best solution but she went beyond in advising for future needs that we may be having at our creative agency, so much that we decided to work with them exclusively. I highly recommend!"

Katie Sharp
Company
"Used Monarch for a freehold Purchase. Excellent service was kept informed of the process. Always willing to have a chat if needed. Thanks in particular to Nasira for her help would definitely recommend"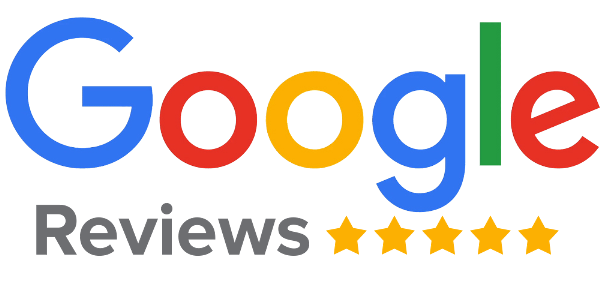 If you need legal advice fill in our enquiry form or contact us and one of our experts will get back to you as soon as possible.