Lasting Power of Attorney
Lasting Power of Attorney Solicitors in Manchester and London
A Lasting Power of Attorney is where you (the Donor) choose a person you trust who will then carry out your wishes regarding your healthcare or financial affairs if you become unable to manage them yourself (the Attorney). Our specialist Lasting Power of Attorney solicitors can give you advice on the powers you may wish the attorney to have, help you complete the required paperwork correctly and advise you on making changes or objecting.
A Lasting Power of Attorney can give you peace of mind that if the worst happens, you will still be in control of what can and cannot happen. An Attorney can be anyone who is over 18 and has the mental capacity, with people often choosing family members or solicitors.
There are two types of Powers of Attorney:
Property and Affairs Lasting Powers of Attorney – this allows someone you choose to manage your finance and other property

Health and Welfare Lasting Powers of Attorney – this allows someone you trust to make welfare decisions on your behalf
You may make one or both of these, but you must make separate Powers of Attorney for each one although the same attorney can be named for both. You may also name more than one attorney for each Power.
In terms of powers, you can give the attorney the power to:
Property and Affairs Lasting Powers of Attorney:
Managing bank accounts

Paying bills

Collecting benefits/pensions

Selling your assets/property
Health and Welfare Lasting Power of Attorney:
Daily routine, e.g. washing/dressing/eating

Medical care

Whether you move into a care home

Life-sustaining treatment decisions
What If I Change My Mind?
If you change your mind about who you wish to appoint as an attorney, or if you wish to end your lasting power of attorney, you are free to do so as long as you retain mental capacity. Our solicitors can advise on the steps you will need to take in order to make changes or terminate the appointment.
What if Someone Makes an Appointment for Themselves and I Disagree with it?
If you disagree with a decision someone has taken to appoint an attorney, then you may object. This can be either a factual objection or an objection on prescribed grounds.
Factual Objection
The donor or an attorney has died

The donor and an attorney were married or in a civil partnership and have separated

An attorney lacks the mental capacity to be an attorney

The attorney wishes to stop acting

The donor or an attorney are bankrupt, interim bankrupt or subject to a Debt Relief Order (property and financial affairs attorneys only)
Proscribed Objections
The Lasting Power of Attorney is not legally correct

The donor did not have mental capacity to make the decision to appoint

The donor has regained mental capacity and cancelled

There was fraud

The donor was pressured into signing

An attorney is acting against the best interests of the donor
Contact our Specialist Lasting Power of Attorney Solicitors:
If you would like to enquire for any of our services please complete our online contact form here or send an email to us at [email protected] and one of our solicitors shall call you back. Alternatively, please call our expert Lasting Power of Attorney solicitors on 0330 127 8888 for a no obligation discussion.
For more information regarding legal funding options, please click here for more information.
Monarch Solicitors is a leading UK law firm with specialist Power of Attorney solicitors ready to offer their expertise and our award-winning Manchester solicitors, London solicitors and Birmingham solicitors offer their legal expertise nationally and internationally.
We are also able to leverage an international network spanning across Hong Kong, Turkey and Dubai to provide seamless assistance with cross-border matters relating to Lasting Powers of Attorney.

Call us for a free initial consultation

Most frequent questions and answers
No. The purpose of the form is to allow people to make decisions for you in the future, if you can no longer make them yourself. It does not mean that from the moment you complete the forms your attorney takes over making decisions for you.
If you don't make a Lasting Power of Attorney, and later become unable to make certain decisions for yourself, there may be a time when no one can legally make decisions for you. This can make things difficult, such as paying bills or care costs, or making decisions about your future care.
You don't have to seek legal advice in order to make a Lasting Power of Attorney. However, a Lasting Power of Attorney is a powerful and important legal document, and it can be a good idea to seek advice from a legal adviser with experience of preparing them.
Client satisfaction is paramount to use so we appreciate your feedback as it allows us to continually improve the service we provide 

Austin Kemp
Company
"Monarch Solicitors provide exceptional, skilled attorney who handles client's cases with compassion and understanding. I recommend her highly!"

Peter Istrate
Moxels Digital Agency
"Shazda, not just that advised me for the best solution but she went beyond in advising for future needs that we may be having at our creative agency, so much that we decided to work with them exclusively. I highly recommend!"

Katie Sharp
Company
"Used Monarch for a freehold Purchase. Excellent service was kept informed of the process. Always willing to have a chat if needed. Thanks in particular to Nasira for her help would definitely recommend"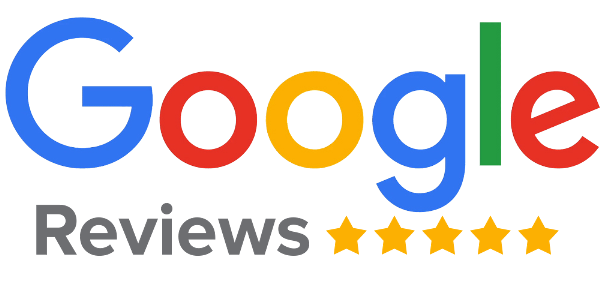 If you need legal advice, call our expert solicitors or fill in our enquiry form and we will get back to you as soon as possible.