Employment Law For Businesses
Managing Sickness Absences
Managing Sickness Absences Advice and assistance from Employment Solicitors in Manchester and London
Whilst we are all sympathetic when employees need to take time off work due to sickness, we are also aware of the challenge's absences can have on your business. They can affect the smooth running of day to day activity and for long absence it can have a serious impact on your business's financial performance and the other staff members. 
Dealing with sickness absences is a tricky business and needs to be handled carefully. If the absence is due to an ongoing disability then you will need to take extra care to avoid any discrimination accusations. 
Employers need to be aware of the potential ramifications of both short-term and long-term absences can have on the operations and performance of their business. These are delicate matters which need to be handled with the utmost care. Not doing so would risk employees bringing an unfair dismissal claim against your business.
What are the common issues with sickness absences?
The most common issues we have seen concerning sickness absences is:
Employees with mental health conditions linked to work

Employees avoiding a disciplinary hearing

Employees abusing the policy

Reasonable adjustments for disabled staff

Suspending an employee on medical grounds

Unfair dismissals
Why is it important to have a sickness absence policy?
It is important that you have a detailed policy that expresses the company's sickness procedures. You should explain the procedure for calling in sick, adjustments that can be made for return to work, and the point in which you will consider suspension or disciplinary action. If you do not have such policies click here to see how we can help you.
Having a thoroughly detailed policy in place can allow you to manage unexpected sickness absences and deal with long-term absences appropriately in the best interests of the business, in terms of minimising disruptions, and prevent grounds on which employees can raise employment claims against you.
Effective management of sickness absences not only prevents disruptions to your business, it can also correlate to positive implications such as reduced costs, a motivated workforce, and improved efficiency and performance. 
What is the legal position on sickness absences and how to manage them?
In the majority of cases when an employee is off sick their contract of employment continues and they are entitled to sick pay. The minimum you must pay your employee is called statutory sick pay (SSP) which is an amount set by the government. You can also offer your employee contractual sick pay. This will be a rate set out in the employment contract, or your policy documents that offers sick pay above SSP.
It is legal to dismiss an employee for illness if they cannot do their job properly. In order to avoid an unfair dismissal claim there are some procedural steps you must take. These include:
Keep a record of all short-term sickness absences and the reasons for the absences

Give the employee an opportunity to improve their attendance record

Give your employee notice that they may be dismissed if they do not improve their attendance record
If your employee is disabled you will need to take extra care because they are protected by the Equality Act 2010. For a disabled employee you need to follow these procedures:
Keep in regular contact with the employee to check on their progress and wellbeing

Get evidence from a medical professional if they decide to return to work

Take advice on any adjustments you can make to help them return to work

Decide if these adjustments are considered reasonable and if you can make the adjustments
As an employer, you will need to be wary if your employee is disabled. You must make sure to be particularly fair and transparent when dealing with an employee with a disability. If the employee is disabled, they may be protected by the Equality Act and you will need to take further steps to avoid an employment claim. If you are not considered to be fair you could face an unfair dismissal and a disability discrimination claim. 
Our employment solicitors can guide you through the process and help you make the decision that is fair and right for your business. 
How can Monarch Solicitors help?
At Monarch Solicitors, we can help employers manage staff who have been unable to work due to a long-term sickness by advising on how to deal with such complex and delicate matters, and how to fairly dismiss employees if they are unable to return to work for the unforeseeable future. 
Our specialist employment solicitors have decades of experience dealing with employment issues. They are well equipped to deal with a whole manner of different cases no matter how big or small. 
Whether you require help updating your existing policies in line with any new or updated legislation, or dealing with long-term absences, or help during the dismissal process, our team have had great success negotiating settlement offers, taking claims to the Employment Tribunal, and many more. Every person we represent receives the same high quality of treatment and personal service.
Contact our employment lawyers today
Whatever your issue our employment solicitors are here to help.
Call us on 0330 127 8888 for an initial consultation. Or email us on [email protected] and one of our team will get back to you.
Call us for a free initial consultation

Most frequent questions and answers
An adequate and transparent absence policy in place helps aid manage unexpected sicknesses and assists with managing long-term absences which can not only allow you to plan your human resources accordingly, but to prevent employees bring legal claims against you on the grounds of:
Unfair dismissal

Constructive dismissal

Disability discrimination

Personal injury
Employers must first acquire proof of sickness. If the employee qualifies as having a long-term sickness and that there is no justifiable method in which the employee could return to work under any capacity then an employer has the right to dismiss the employee. However, there is a burden for the employer to prove that it has complied with the Equality Act 2010 and have looked into every reasonable step possible to make the necessary adjustments according to the employee's sickness to ensure whether it would be plausible to get the employee back to work. Hence, this needs to be seen as a last resort.
Client satisfaction is paramount to use so we appreciate your feedback as it allows us to continually improve the service we provide 

Austin Kemp
Company
"Monarch Solicitors provide exceptional, skilled attorney who handles client's cases with compassion and understanding. I recommend her highly!"

Peter Istrate
Moxels Digital Agency
"Shazda, not just that advised me for the best solution but she went beyond in advising for future needs that we may be having at our creative agency, so much that we decided to work with them exclusively. I highly recommend!"

Katie Sharp
Company
"Used Monarch for a freehold Purchase. Excellent service was kept informed of the process. Always willing to have a chat if needed. Thanks in particular to Nasira for her help would definitely recommend"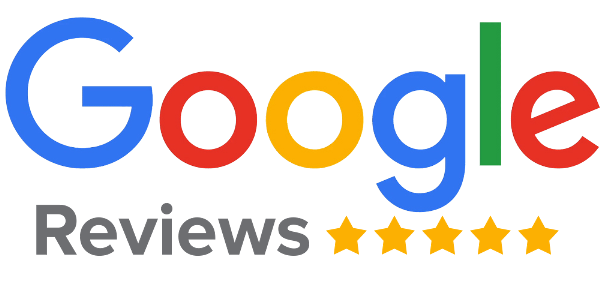 If you need legal advice, call our expert solicitors or fill in our enquiry form and we will get back to you as soon as possible.