Experienced Intellectual Property Disputes Solicitors in Manchester and London, UK
Intellectual property are the expression of ideas or creations you or your business produce. For many businesses, intellectual property is a core asset of their business, and provides a unique selling point to help distinguish their business from its competitors.Our intellectual property dispute solicitors can advise businesses and individuals on protecting and enforcing their intellectual property rights if an intellectual property dispute arises. 
Due to the intangible nature of intellectual property, businesses and individuals tend to overlook protecting their intellectual property. This oversight poses the risk of losing your intellectual property rights. Therefore, it is important that you take the necessary steps to register your intellectual property to protect and enforce your intellectual property rights. 
What Is Intellectual Property?
The framework for intellectual property (IP) aims to reward the creator of intellectual property by giving exclusive control of an intangible asset, protecting and enforcing their rights, and encouraging people to think of new innovative ideas to help the economy and society to benefit from such creations.
Intellectual property can come in the form of:
Inventions

Music

Literature

Artwork

Slogan

Brand and logo
Why Should You Protect Your Intellectual Property?
Intellectual property can be integral to the lifeblood of a business, and to its long-term competitive and financial viability. 
The protection of intellectual property can be valuable to your business as it provides you certain intellectual property rights, such as, exclusivity for intangible works you have created for only you or your business to exploit. This provides peace of mind knowing that competitors cannot copy or exploit your product, brand, or design, and ensures you or your business maintain a competitive advantage in the market. 
Failing to protect your intellectual property risks you or your business losing your intellectual property rights. 
The main forms of intellectual property protection are:
Copyright

Trademarks

Patents 
Depending on the type of intellectual property, your intellectual property rights can sometimes be automatically activated, whereas for other intellectual property, you will need to register for protection to acquire your intellectual property rights. 
Usually, protections for intellectual property are in place for a fixed period of time, but some protections can last for the whole lifetime of the owner.
Intellectual Property Infringement
If your intellectual property is protected, others wishing to use your work will need your consent or permission, otherwise they are in breach of infringing your intellectual property.
Due to the intangible nature of intellectual property, dispute and infringements relating to intellectual property are inevitable. 
Theft or misuse of intellectual property can have far-reaching consequences to you and your business. Intellectual property infringement can not only be distressing for you, but it can damage your business' financial position and reputation. 
If your Intellectual Property has been infringed or breached, then you need to enforce your Intellectual Property rights by taking action. It is important to take swift action so that your competitors do not benefit from your intellectual property, and gain an unfair competitive advantage.
Our intellectual property solicitors can advise on all possible routes you can when claiming for intellectual property infringement so that you achieve a cost-effective and quick outcome.
You or your business may be entitled to claim for remedies for intellectual property infringement. Our intellectual property solicitors can provide tailored advice unique to your circumstances and can help:
Claim for financial losses, damages, and any profit unfairly gained by the infringer

Seek an injunction or undertaking to prevent future infringements

Deal with public relations of the judgement
Failure to take action when you become aware of an intellectual property infringement may reduce your chances of enforcing your intellectual property rights in the future if any further dispute arises.
You may, on the other hand, be on the receiving end of an intellectual property infringement claim. Our intellectual property solicitors can act for both businesses and individuals, making and defending intellectual property infringement claims, achieving a resolution in your best commercial interests.
How We Can Help?
At Monarch Solicitors, we can help protect you Intellectual property through contractual terms, registrations and licencing.
Our IP lawyers shall also enforce and protect your intellectual property rights by dealing with claims and disputes arising from intellectual property infringements. We can act for businesses and individuals making or defending a claim for intellectual property infringement.
The laws surrounding Intellectual Property can be complex. It is advisable to take action by seeking legal advice at the earliest opportunity once you are aware of any intellectual property infringement, or if you have received an intellectual property infringement claim. Taking swift action to intellectual property disputes can reduce the matter escalating and prevent further disputes arising.
During our initial investigations, our intellectual property solicitors will analyse the extent of any intellectual property infringement, identify your intellectual property rights and the grounds on which you can make a claim for intellectual property infringement, and advise on the all the possible routes you can take, if you wish to pursue a claim.
We can also help raise and address potential risks you may come across, and provide informed advice and strategies to combat these risks to ensure your Intellectual Property is protected in your best interests.  
We will resolve your intellectual property disputes with your best interests in mind by providing quick, cost-effective solutions to salvage any unfair competitive advantage gained from competitors infringing your intellectual property, and minimise disruption to your business as much as possible so that you can maintain focus on managing your business.
Contact Our Intellectual Property Solicitors in Manchester and London, UK
If you would like to find out more about our intellectual property disputes services please complete our online contact form here or send an email to us at [email protected] and one of our intellectual property solicitors shall call you back.
Alternatively, please call our business crime lawyers on 0330 127 8888 for a no obligation discussion.
We have specialist business crime advisors based at our Manchester and London offices offering a personal service, nationally and internationally.
We are also able to leverage an international network spanning across Hong Kong, Turkey and Dubai to provide seamless assistance with cross-border matters relating to intellectual property.

Call us for a free initial consultation

Most frequent questions and answers
Intellectual property rights generally fall into four main areas: copyright, trade marks, design rights and patents. Just as the law protects ownership of personal property and real estate, it also protects the exclusive control of certain intangible assets, in this case intellectual property. The idea behind intellectual property laws is to grant certain time limited monopolies or exclusive rights in exchange for complying with certain registration formalities or qualifying conditions.
For individuals and companies, intellectual property law protects more than just an idea or a concept – it protects genuine business assets that may be integral to the core services of a business, its overall value and its long-term financial viability. This is a complex area of law, and there are many traps and pitfall you can encounter if trying to navigate on your own.
A wide range of different issues can arise relating to a wide range of intellectual property areas, including:
Copyright (music, film and all forms of new media)

Confidential information and database protection

Design and advertising rights

Passing off

Patents (including regulatory compliance)

Sports merchandising and sponsorship

Trade libel

Trade marks (UK, European and worldwide)
Client satisfaction is paramount to use so we appreciate your feedback as it allows us to continually improve the service we provide 

Austin Kemp
Company
"Monarch Solicitors provide exceptional, skilled attorney who handles client's cases with compassion and understanding. I recommend her highly!"

Peter Istrate
Moxels Digital Agency
"Shazda, not just that advised me for the best solution but she went beyond in advising for future needs that we may be having at our creative agency, so much that we decided to work with them exclusively. I highly recommend!"

Katie Sharp
Company
"Used Monarch for a freehold Purchase. Excellent service was kept informed of the process. Always willing to have a chat if needed. Thanks in particular to Nasira for her help would definitely recommend"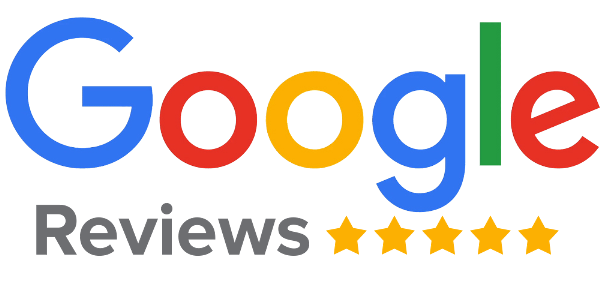 If you need legal advice, call our expert solicitors or fill in our enquiry form and we will get back to you as soon as possible.