Customs And Excise Disputes
Customs Disputes & Defence by Specialist Tax Solicitors In Manchester and London
Our expert customs and excise disputes solicitors based in Manchester and London, have an excellent reputation and track record of success in helping businesses and individuals facing customs disputes, investigations, fraud allegations and prosecutions.
About our HMRC Customs Disputes Solicitors
At Monarch Solicitors, our team consists of former HM Revenue & Customs solicitors who have an excellent insight into the workings of HMRC and the UK Border Force.
Our Tax dispute lawyers, will liaise with HMRC to bring the dispute to an early resolution through HMRC's internal customs reviews and appeals procedures. 
However, if this is not possible we will prepare a tax appeal to the First-tier Tax Tribunal or represent you in any criminal prosecution.
Contact us immediately to bring your dispute to an early resolution and our renowned tax advisors will help you quickly achieve a favourable outcome and realise your commercial goals.
How our Customs Tax Lawyers Can Help
We provide robust advice and representation on the following customs issues:
UK market protections – such as anti-dumping duty, anti-subsidy and safeguards
Tariff preferences
Tariff Classification disputes & valuations
Rules of origin
Import and export procedures
Onward supply relief
Customs declarations
C18 demands
HMRC Customs internal reviews and appeals
UK customs counterfeit goods
Customs declarations
Customs seizures
Customs prosecutions
Customs investigations
Customs fraud allegations
Calculation of value for duty
Customs duty remission and drawback
Irregularities with documents and duty
Customs repayment claims based on wrong codes
UK import quotas
How to classify goods for customs
Customs procedures
Customs Regulations
Unpaid or under-declared customs duty
Customs Fraud Investigations
Customs fraud is a complex area of law which covers tax fraud and tax evasion. It is imperative that an SRA regulated solicitor is instructed to advise and represent you in such specialist tax investigations as anything you tell them is legally privileged.  However, anything you tell your accountant does not attract the same legal professional privilege and HMRC can easily obtain that information.
Monarch has solicitors with a wealth of knowledge in customs and excise disputes and can offer expert legal representation to mitigate the damage to your business.
Customs Civil Evasion Penalty
The penalties for customs fraud can be significant financial penalties or even criminal conviction.
If you do not appeal a customs decision, it is very difficult to then later challenge the underlying basis of a custom's civil evasion penalty.  Therefore, it is imperative to challenge HMRC decisions in relation to customs duties to avoid any penalties presented at a later date.
Normally, directors and officers of limited companies are not personally liable for company debts.  However, where there is evidence to show that the conduct giving rise to the penalty is attributable to dishonesty or fraudulent evasion, a director or company officer can be held personally liable for a custom's civil penalty.
Our expert tax prosecutions solicitors in Manchester and London have extensive experience in advising and negotiating any fines and penalties, presenting any mitigating circumstances to HM Revenue & Customs.
Customs Prosecutions and Criminal Offences
Our customs defence solicitors have an enviable success record in defending customs and other tax prosecutions and limiting the liability for you and your business.
To have the best chance of succeeding contact our expert tax defence solicitors at the earliest possible stage.
Brexit & Customs Procedures and Disputes
Our Brexit Team can advise you on the potential impact of Brexit on your existing and future cross-border customs procedures involving EU territories, including strategies for mitigating risk and preserving contract value. 
WTO Customs Rules & Procedures
If you are importing into the UK you can check the current customs tariff commodity codes, duty and vat rates here.
Currently, the Integrated Tariff of the European Union (TARIC) database contains all the measures relating to EU customs tariff, commercial and agricultural legislation.
In the case of a hard Brexit, the default position is that the Word Trade Organisation Rules relating to customs tariffs will apply until agreements are reached with individual countries.
Our international trade and customs lawyers based in Manchester & London, UK can help you navigate the complex rules WTO rules and advise you on the correct customs tariff codes so that you can import and trade with confidence and avoid any tax disputes with HM Revenue & Customs.
International Customs lawyers UK
There are many opportunities for business worldwide but there are also many challenges, including cross border import and export rules and customs procedures and customs laws.
Whether your organisation operates solely in the UK, or across national borders, flexible and pragmatic relationships with a global network of associated law firms enable us to deal with international trade across all sectors on a multi-jurisdictional basis.
Customs And Excise Disputes Costs & Service Transparency
We recognise how important certainty of costs and value is for our clients and will always seek to agree fixed fee pricing structure and commission.  As part of our service we shall take the time to understand your goals and objectives to enable us to provide you with focused, cost efficient customs advice and representation.
More information about the way we charge is available on our litigation funding options page.
Contact Our Customs And Excise Disputes Solicitors 
If you would like to enquire about of our customs advice and representation services service please complete our online contact form here or send an email to us at [email protected] and one of our specialist tax investigations lawyers shall call you back. 
Alternatively, please call our customs dispute and defence solicitors on 0330 127 8888 for a free no obligation discussion.
We have specialist customs tax dispute solicitors based at our Manchester and London offices offering a personal service, nationally and internationally.
We are also able to leverage an international network spanning across Hong Kong, Turkey and Dubai to provide seamless assistance with cross-border matters relating to customs and excise disputes.
Call us for a free initial consultation

Most frequent questions and answers
Excise Fraud is related to the strict rules that govern the international transport, movement and sale of excise duty on tobacco, alcohol and hydrocarbon oils. Traders must follow the statutory requirements for the handling of these goods or face a penalty.
It is likely you will face a large penalty, along with the goods (if any) being seized.
If you are being accused of fraud we recommend that you call our team of solicitors today who can help with your tax issue. 
Client satisfaction is paramount to use so we appreciate your feedback as it allows us to continually improve the service we provide 

Austin Kemp
Company
"Monarch Solicitors provide exceptional, skilled attorney who handles client's cases with compassion and understanding. I recommend her highly!"

Peter Istrate
Moxels Digital Agency
"Shazda, not just that advised me for the best solution but she went beyond in advising for future needs that we may be having at our creative agency, so much that we decided to work with them exclusively. I highly recommend!"

Katie Sharp
Company
"Used Monarch for a freehold Purchase. Excellent service was kept informed of the process. Always willing to have a chat if needed. Thanks in particular to Nasira for her help would definitely recommend"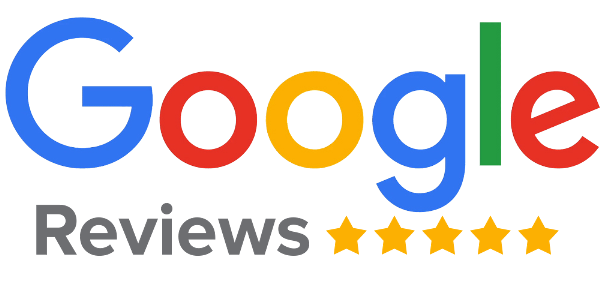 If you need legal advice, call our expert solicitors or fill in our enquiry form and we will get back to you as soon as possible.