Employment Law For Businesses
Expert Employment Solicitors in Manchester and London specialising in Performance Management
It is vital for any business that your employees are working to the level you expect from them. After all, you do pay their wages. However, you do need to be careful when managing your employee's performance so that you do not fall on the wrong side of the law and expose yourself to liability in the Employment Tribunal. 
Performance management is advisable in the workplace in order for employers to routinely monitor and track progress of employees' performance and personal development. This allows employers to assess whether any employees have been underperforming or address any concerns or problems relating to employees. From a strategic and managerial aspect, performance management ensures that the employees understand and are working towards the common goal of the organisation.
The consequence of a lack of performance management
The omittance or poor performance management can have profound negative consequences on the workforce of your business such as:
Low productivity
Failure to achieve targets
Lack of motivation
Increase customer complaints
Risk of mistakes occurring
Breakdown in working relationships
Managing employee performance
Employee performance should be kept on top by carrying out regular assessments and informal meetings with employees, particularly if an employee is still in their probationary period, to discuss about their progress and performance, and identify any problems from the outset.
How do I address the issue of performance with my employee?
First of all, you need to have tangible evidence that your employee is underperforming and you need to be able to explain to them what is expected of them. You cannot expect your employee to achieve a target they are not aware of. 
When you have this information call your employee in for a meeting and explain the situation to them. Before you jump to any disciplinary action you should be prepared to work with your employee to help them improve their performance.
You should use a Performance Improvement Plan (PIP) to help your employee meet their targets. The aim of the PIP is to support your employee and also to warn them that they are not performing. It should provide ongoing monitoring and support throughout a specified duration. The PIP should be SMART – Specific, Measurable, Attainable, Realistic and Timely. 
What should I do if my employee's performance does not improve on the PIP?
When you put your employee on the PIP you should explain to them the consequences should their performance not improve. Generally, this will mean going down the formal disciplinary route. For more information on dealing with grievances and disciplinary action click here. 
ACAS Disciplinary Code of Practice
The ACAS Code of Practice outline the minimum expected of employers and the procedures to follow when dealing with grievances and disciplinary.
The first stage of the disciplinary process is to write to the employee to inform about the allegations against them, the grounds for these allegations, and inviting the employee to meet for a discussion.
Employees are entitled to have a representative at the meeting. During the meeting, you would need to advise the employee of the decision, and allow the employee to make an appeal if they choose to do so.
If the disciplinary or grievance goes all the way to the employment tribunal, the tribunal will take into account whether you have abided by the ACAS Code of Practice. Hence, the policies and procedures relating to performance management, disciplinary, and grievances need to abide by the Code of Practice to prevent employees bringing an employment claim against you.
What if I do not follow the correct procedure?
If you do not follow the correct procedure your employee could take a claim against you for unfair dismissal or even discrimination. Your employee would need to show that you did not use fair procedure when you dismissed them. If you did not follow the correct procedure it may be difficult to show that the dismissal was fair. 
Employers need to show that there is a structure in place. Once the employee has been advised of their underperformance by the employer, they need to be given the chance to improve their performance, and that the employer have tried to helped employees improve their performance by providing training and support. Incorporating such structure in place can greatly reduce the number of potential employment claims made by employees for unfair dismissal or discrimination.
How can Monarch Solicitors help?
At Monarch Solicitors, our employment law solicitors can help deal with underperforming employees by advising on the procedures and policies employers need to adopt and implement in the workforce in regards to employee performance management, to improve performance and reduce the risks of unfair dismissal. We can also help act for employers defending an employment claim raised by the employee.
Our specialist employment solicitors have decades of experience dealing with employment issues. They are well equipped to deal with a whole manner of different cases no matter how big or small. 
Our team have had great success negotiating settlement offers, taking claims to the Employment Tribunal, and many more. Every person we represent receives the same high quality of treatment and personal service.
Contact our employment lawyers today
Whatever your issue our employment solicitors are here to help.
Call us on 0330 127 8888 for an initial consultation. Or email us on [email protected] and one of our team will get back to you.
Call us for a free initial consultation

Most frequent questions and answers
It is important for employers to follow the correct procedure when carrying out performance management of their employees. Not following the correct procedure presents the opportunity for employees to bring a claim for unfair dismissal or discrimination, which can be time consuming and costly. 
According to the ACAS Code of Practice, employees are allowed two warnings before an employer can dismiss an employee for poor performance. This is not withstanding gross negligence and incompetence. However, there are exceptions where only one warning is justified before dismissal, for example if the employee's underperformance has a detrimental impact on the employer's business.
Client satisfaction is paramount to use so we appreciate your feedback as it allows us to continually improve the service we provide 

Austin Kemp
Company
"Monarch Solicitors provide exceptional, skilled attorney who handles client's cases with compassion and understanding. I recommend her highly!"

Peter Istrate
Moxels Digital Agency
"Shazda, not just that advised me for the best solution but she went beyond in advising for future needs that we may be having at our creative agency, so much that we decided to work with them exclusively. I highly recommend!"

Katie Sharp
Company
"Used Monarch for a freehold Purchase. Excellent service was kept informed of the process. Always willing to have a chat if needed. Thanks in particular to Nasira for her help would definitely recommend"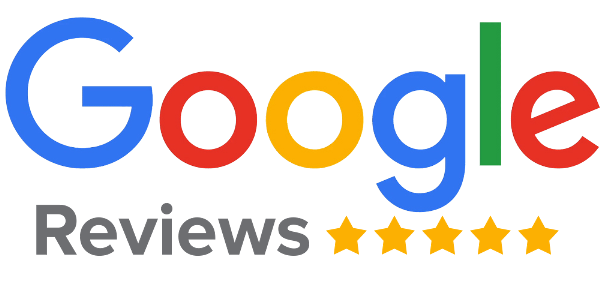 If you need legal advice, call our expert solicitors or fill in our enquiry form and we will get back to you as soon as possible.