Brexit Impact on UK Businesses
Even though there is still a great deal of uncertainty surrounding the legal ramifications of the EU referendum result, there is a surge in demand for legal expertise and guidance on the implications of Brexit on the miriad of trade laws and legislation between the UK and the European Union.
Although nothing is likely to change for 2 years, businesses will need to plan ahead to ensure a smooth transition and avoid costly mistakes. Our lawyers can provide advice on the immediate risks and guidance on what your next steps should be.
The main areas that affect business include:
Intellectual Property
Currency Fluctuations & Economic downturn
For a free 30 minute consultation to consider how Brexit will affect your business, with one of our expert commercial lawyers in Manchester or London, please contact us on 0330 127 8888 or fill in our online enquiry form.
On 24.01.2017 the Supreme Court ruled that Parliament must give permission for Article 50 to be triggered.
A campaign led by Gina Miller, brought a legal action against the government, arguing that Article 50 could not be triggered by the government under the Royal Prerogative powers. The campaigners argued that triggering article 50 without consulting Parliament first would mean overturning existing UK laws, and therefore MP's and Peers should decide whether Article 50 ought to be triggered.
By a majority of 8-3, the Supreme court decided in favour of the campaigners. Supreme Court President, Lord Neurenberger said: "Withdrawal effects a fundamental change by cutting off the source of EU law, as well as changing legal rights.
"The UK's constitutional arrangements require such changes to be clearly authorised by Parliament."
The court also rejected, unanimously, arguments that the Scottish Parliament, Welsh Assembly and Northern Ireland Assembly should get to vote on Article 50 before it is triggered.
Lord Neuberger said: "Relations with the EU are a matter for the UK government."
In essence the court decided that the rights acquired by membership of the European Union can only be taken away by Parliament.
The only sure thing as the moment is that Post Brexit, the International Trade Sector will no longer remain the same. There is uncertainty around what legal framework will exist for international trade. This will largely depend on the Governments negotiation, however, the head of the EU has categorically warned that any deal agreed outside of EU membership must necessarily be less favourable than the benefits available to members inside the EU.
Trade within the EU
The UK's trading relationship with the EU could be based on:
Norwegian Model – This is based on membership of the EEA (European Economic Area)
Switzerland Model – This is based on bilateral treaties with the EU to obtain access to the single market.
A bespoke free trade deal with the EU
Default Position
Unless and until a separate agreement is reached with the EU, the default position is that trade will take place under the terms of the WTO (World Trade Organisation).
UK import/export businesses need to identify the risks and plan ahead for the imminent changes.
In the meantime, the UK must comply with EU law until it actually leaves the EU. Nothing will change in respect of free movement of goods, people, services, capital.
Call us for a free initial consultation
Structuring UK business in the EU
How will Brexit impact on your business? On Thursday 24th October, we will be presenting at our partners', GC Business Growth Hub, event to explore Brexit's implications for businesses hosted by Oldham Local Authority. With a focus on Structuring UK business in the EU, as expert partners, we will provide up-to-date information and advice to ensure you are best prepared as we prepare to leave the European Union on 31 October. Information and advice will also be presented by GC Business Growth Hub.
Time: 2pm – 4pm
Date:  Thursday 24th October
Location: Crompton Suite, Level 2, Civic Centre, New Radcliffe St, Oldham OL1 1

Setting the standards for law firms
Client satisfaction is paramount to use so we appreciate your feedback as it allows us to continually improve the service we provide 

Austin Kemp
Company
"Monarch Solicitors provide exceptional, skilled attorney who handles client's cases with compassion and understanding. I recommend her highly!"

Peter Istrate
Moxels Digital Agency
"Shazda, not just that advised me for the best solution but she went beyond in advising for future needs that we may be having at our creative agency, so much that we decided to work with them exclusively. I highly recommend!"

Katie Sharp
Company
"Used Monarch for a freehold Purchase. Excellent service was kept informed of the process. Always willing to have a chat if needed. Thanks in particular to Nasira for her help would definitely recommend"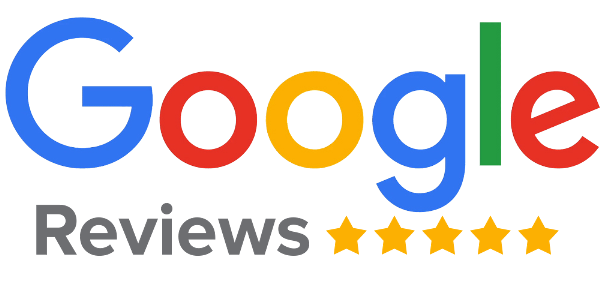 If you need legal advice, call our expert solicitors or fill in our enquiry form and we will get back to you as soon as possible.