Sponsor Licence Solicitors In Manchester and London
If your business needs to seek overseas talent, our team of expert immigration solicitors can advise you on the options available to you, including a 4 year Sponsor Licence.
Specific Eligibility Criteria for a UK Business Sponsor Licence
Your business is genuine and operates legally in the UK

You have attempted and failed to recruit from the resident market

You have the correct procedures in place to monitor such staff

You are offering genuine work with a realistic salary or teaching

You do not have a history of failed sponsorship licence applications

You and your business have no criminal convictions

You have the appropriate systems in place to monitor employees on a visa

You pass any inspection the Home Office may undertake of your business
Tier 2 Licence – Long Term or Permanent Skilled Worker Categories:
General – the role must meet the job suitability requirements

Intra-Company Transfer – for multinational companies to transfer employees to the UK

Minister of Religion – for people coming to work for a religious organisation (for up to 3 years)

Sportsperson – for elite sportspeople and coaches who will be based in the UK
Tier 5 Licence – Temporary Skilled Worker Categories
Creative and Sporting – to work as a sportsperson (up to 1 year), entertainer or artist (up to 2 years)

Charity Worker – for unpaid workers (up to 1 year)

Religious Worker – for those doing preaching, pastoral and non-pastoral work (2 years)

Government Authorised Exchange – work experience (1 year), research projects or training, for example practical medical or scientific training (2 years) to enable a short-term exchange of knowledge

International Agreement – where the worker is coming to do a job which is covered by international law, for example employees of overseas governments
Sponsor Duties
Inform UKVI if the worker fails to attend their first day

Inform UKVI if the worker is absent without notice for 10 consecutive days

Inform UKVI if the worker resigns or is sacked 

Inform UKVI if you stop sponsoring the worker 

Inform UKVI if there are changes to the worker's circumstances
Failure to comply with your duties can result in civil penalties, such as a fine of up to £20,000 per illegal worker, and imprisonment for up to five years.
How Our Sponsor Licence Lawyers Can Help
At Monarch Solicitors we can help you prepare and submit your Sponsor Licence application and support your business for the duties and responsibility of taking on overseas workers. This can include preparing your business for a visit from the Home Office and advice on your monitoring and reporting obligations.
The requirements for the UK Sponsor Licence requirements are complex so it is best to take early legal advice to ensure the application is not refused and no mistake is made during the Sponsor Application process and whilst the worker is in your employment.
Monarch Solicitors can help you in the preparation of your application and carry out all the necessary due diligence to ensure that you meet all the legal requirements and provide all the correct supporting evidence.
We can also assist with your future business and personal requirements, for example:
Advice on Sponsor Licence applications

Sponsor duties

Assist with the allocation and issue of Certificates of Sponsorship under Tier 2

Advice on illegal working queries and challenges to civil penalty notices
Our international team can provide seamless legal services in the following languages:
In addition, our network of trusted business partners, can help you source and set up premises, obtain a business bank account and help you and your family settle in the UK.
Free UK Business Visa Guide
To assist companies and workers through the business visa options available, please see our FREE PDF GUIDE ON BUSINESS IMMIGRATION or download a copy from the right hand side of this page.
Our free business immigration guide covers:
More information about sole representative visa can be found at the government website GOV.UK – Sponsor Licence.  
Price & Service Transparency
At Monarch Solicitors we provide highly competitive legal fees for clients wishing to apply for the sole representative visa. We will provide you with a breakdown of the routine legal costs for a simple Sponsor Licence from the outset so that you can budget the costs and fees for the Sponsor Licence.
Contact Our Sponsor Licence Lawyers
Our expert immigration lawyers are available to discuss your UK Sponsor Licence option and the eligibility requirements.
Please contact our UK immigration lawyers for immediate assistance by sending an email to us at [email protected] and one of our UK immigration solicitors shall call you back. 
Alternatively, please call our immigration team on 0330 127 8888 for a free no obligation discussion.
Monarch's award winning legal team are based in Manchester and London, serving clients nationally.
Call us for a free initial consultation

Most frequent questions and answers
If you have made genuine errors in your application, such as missing a document, the Home Office will usually refund the application fee and you'll need to resubmit an application once you've corrected any errors.
On the other hand, if any of the following is applicable you will need to wait at least 6 months before you can re-apply and you won't receive a refund for your application fee:
You submitted false documentation;

Your HR and internal processes are not sufficient to comply with your sponsorship duties;

You do not meet the requirements to be a sponsor in the category you applied;

You do not trade in the UK;

You are legally prohibited from becoming a director of a company in the UK.
There are many reasons a sponsor licence can be revoked; therefore, it is recommended that you seek expert legal advice as soon as you receive a revocation letter from the Home Office. Depending on the severity of the case, Monarch Solicitors may be able to start building a case to appeal the decision.
Client satisfaction is paramount to use so we appreciate your feedback as it allows us to continually improve the service we provide 

Austin Kemp
Company
"Monarch Solicitors provide exceptional, skilled attorney who handles client's cases with compassion and understanding. I recommend her highly!"

Peter Istrate
Moxels Digital Agency
"Shazda, not just that advised me for the best solution but she went beyond in advising for future needs that we may be having at our creative agency, so much that we decided to work with them exclusively. I highly recommend!"

Katie Sharp
Company
"Used Monarch for a freehold Purchase. Excellent service was kept informed of the process. Always willing to have a chat if needed. Thanks in particular to Nasira for her help would definitely recommend"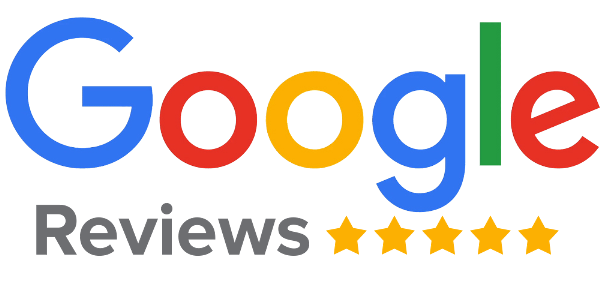 If you need legal advice, call our expert solicitors or fill in our enquiry form and we will get back to you as soon as possible.